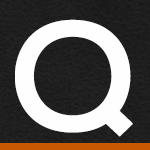 Possible 2001 Ultra ignition problem. It Has 90,000+ miles on it. It is the only bike I have bought new. When I ordered it I ordered an oil cooler, cooling fan, stage one air kit, Vance and Hinds slip-ons, security siren, chrome forks with caliper and rotor cover and fork lights, bag lights, and a road zeppelin. I have replaced the cam tensioners twice, at 40 and 80,000.

The only recurring problem I have had is the rear head pipe breaks off right by the flange. I am on my third replacement pipe. I repaired the fist two twice. When I bought the third pipe the dealership told me that Harley has made multiple upgrades to this pipe but they still brake in the same place.

No there is good news. Time for a change. I bought an 07 Ultra, Good machine but much more top heavy I think. I put 30,000 on it. I bought a 11 Ultra and feel the same about it after 15,000. I have been riding the 01 back and fourth to work while trying these other bikes. I know I have to address this problem before the pipe breaks.

I purchased a set of true duals and a power pro from Cobra. I did the install and at first I wasn't sure what to expect. It sounds great. Performance was good too, but between 75 and 80 MPH it would break up. It was like the back jug stopped firing. Then It started doing this break up at low speed. I could actually smell gas, I probably had fire but have no visual confirmation of this. I have checked the throttle position sensor it read .275 volts DC with the throttle completely closed. High and low Idle screws backed out. The cam position sensor read 5 volts DC and give a 0 VDC deflection when a feeler gage is passed thru it. My turn signals have not been self canceling for quite awhile. When I found out the bank angle sensor is integral with it and the security system I replaced it. I also checked the spark it is blue and jumps a .2755 gap both juggs. I'm running out of things to check. I'm tempted to put the stock pipes back on with the Power pro to see what happens. If there is no change I'll remove the power pro.

I really liked the way the bike looks and sounds with these pipes. At first the Power Pro impressed me but now I'm not so sure. All together I have put about 4000 miles on this set up. My fuel mileage has improved, but I can't stomp on it. I have to roll it on slowly. The low rpm problems has gone away so what I have done has helped. With this set up I have experience no backfiring at all.

Outside of me being long winded do you have any thoughts?

Tim S.

A: I only asked if he contacted Cobra customer service.


Via Email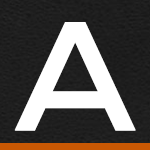 From Tim S.: Hi Dennis, I contacted Cobra Friday morning and got a near immediate response, they told me to contact Andrea La Plante. I did. I'm glad I did too. The conversation brought me back down to what I already knew were the facts. Air, Fuel, Spark. The Power Pro is only part of the fuel delivery system. I came to the conclusion after talking with him it was time to upgrade my ignition system. Let's face it at 90,000 it's probably overdue. I decided to ride the bike home, 200 miles, on the way I could stop and bounce this off of Doc, from Doc's HD. He had everything in stock the coil, accel wires, ignition module, and plugs. I spent Saturday afternoon wrenching with a good friend and guess what? You guessed it, the problem is solved. I'm going to call Andre later today and thank him he was right. It was on the spark side of the equation. Ya know it's strange you ride the hell out of a bike it always acts the same. Same old reliable ride. Ya keep waiting for it to tell you something is wrong. It never does until you change something. At 90,000 coincidences happen. Again thanks for listening and taking the time to be there for me.


Related Videos:

Cobra Power Pro Install
Coil & Wires Install
Exhaust Installs
No Comments