2018 Harley-Davidson Forty-Eight Special First Look | 8 Fast Facts
By
Don Williams

Harley-Davidson always has mid-year models of interest, and the 2018 Harley-Davidson Forty-Eight Special definitely fits that category. Part of the popular Sportster platform, which now includes the all-new Iron 1200, the Forty-Eight Special redefines the low-bar cruiser it is based on.
1. While this motorcycle is closely related to the Sportster Forty-Eight, the 2018 Harley-Davidson Forty-Eight Special is definitely its own motorcycle. Yes, it shares many major components with the standard Forty-Eight, but with Harley-Davidsons, the magic is in the details.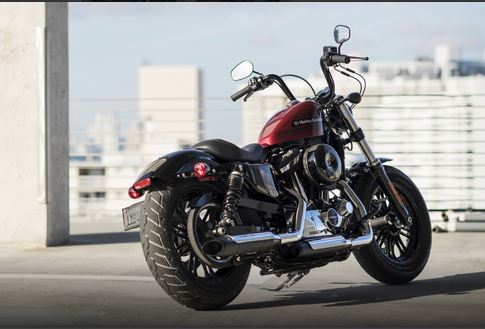 2. Rather than narrow flat bars, the Forty-Eight Special gets Tallboy handlebars. The Tallboy bars put your fists up with a 7.25-inch rise, and the fairly flat bend gives the Forty-Eight Special an aggressive custom look.
3. While the standard Forty-Eight is intended to evoke the 1940s, the Forty-Eight Special has a 1970s vibe. The graphic treatment on the 2.2-gallon peanut tank pays homage to the notorious AMF era that isn't the least bit subtle.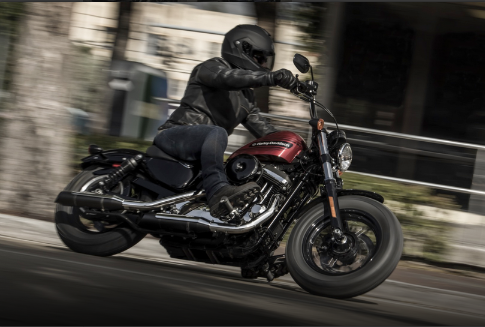 4. Black may be a popular color scheme, but the Forty-Eight Special proudly flaunts its chrome. Yes, there are black cylinders on the familiar Evolution 1200 engine, but the pushrod tubes, lower rocker boxes, and tappet covers set that off nicely with chrome. In contrast to the black air filter box on the intake side, the Forty-Eight Special has chrome shields for the black exhaust system.
5. Michelin Scorcher tires are mounted on black aluminum rims. The 9-spoke design uses split spokes, and a Michelin Scorcher 31 is up front and a Scorcher 11T on the rear. They are both fat 16-inchers.
6. The suspension is high spec for a Sportster. Like the Forty-Eight, the Forty-Eight Special gets a 49mm fork grasped by a muscular triple clamp. Inside that fork is cartridge damping for impressive performance. The rear gets the emulsion shocks that we have seen on other Sportsters, and we like them.
Read More at Ultimate Motorcycling Click Here
Check out the review on 2018 Harley-Davidson Sport Glide | Sport and Sport-Touring Cruiser as well.