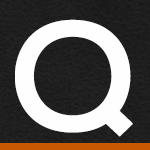 First let me say that I love the videos!! Awesome man! Very detailed and every step by step is awesome! I have all of them I believe. I would loved to see some more on customization, increasing horsepower different seats and maybe some review on different rims install like a 21 inch on an Ultra. My question is I have a 2009 Ultra and want to put a 21 inch rim on my Harley. What all will I need to do to make this work? Keep up the awesome work guys. I love the site and love the videos AWESOME Job!!!
Via Email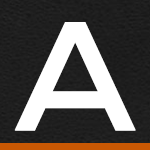 Performing a conversion like this requires a lot of parts and knowledge to correctly integrate the 21″ rim to the rest of your Harley. Your best option would be to find a complete conversion kit that you like. Typically a kit like this will be bolt on with the exception of having the new front fender painted to color match your bike. You will have to lower the bike 1″ to maintain proper handling. Progressive suspension has the best kit for this. Do your homework. When you find a kit that you like, look on forums to see what kind of experience someone else has had with that kit. The most expensive kit may not be the best quality kit. Even with a kit like this installed correctly, you may not care for the way your bike will handle. If you know somebody who has a Touring bike with a 21 inch rim, front wheel, be sure to take it for a spin. Be sure you really like what you are going for, before you spend a lot of time & money. Thanks for the question. We appreciate your business and your feedback. Related Videos: Harley Front Tire Removal
Harley-Davidson Front Forks Service

Have more questions? Check out the Tags here and our Q&A index page to find some answers here.
Terence Williams

Customer Service

Jon

Customer Service

john w. clark

Customer Service

SILVIO SINERCO

Customer Service

Willie weber

Customer Service

Jame Barousse

Customer Service

Guy Kitchens

Customer Service