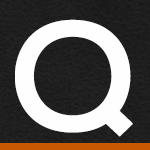 Hello, I have a question about my October built 2007 NRSCDX. I have had to changed the gasket on the clutch master cylinder several times now over the last six years and it still starts to leak after about 12 months. It has even been changed by HD hopping they used the right torque setting. I have even gone as far as using a fine abrasive paper on a block to clean the surface up now the latest gasket has now failed. HD want about AU$230 for a new clutch master cylinder and leaver setup. the fluid is now running down to the pin that secures the leaver in place. So can anyone help me out with any information on how to fix this problem, besides the obvious one of purchase a new setup… Thanks in advance.
Via Email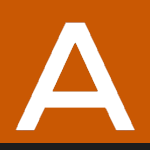 This is a very common issue with many Harley clutch & brake master cylinders, not only V Rod. Seems to be more of a problem since they have gone over to DOT 4. A light mist of brake fluid begins to seep through the small vents (slits) in the top cover. There is typically one vent on the front and one on the back. After a while the DOT 4 softens the gasket on the clutch master cylinder and the seep, eventually, turns into more of a leak. If your master is black, the paint peels and it looks awful. It is a poor design and not very much you can do. You can upgrade to chrome controls. Then you do not have the issue of paint peeling and it is an easier clean up. If you want to consider a different master, consider Performance Machine. Unfortunately, your options are: deal with it; or spend a considerable amount of $$.
Related Fix My Hog Videos:
Front Brake Caliper Pad Service and Bleeding Brakes
Harley Master Cylinder Rebuild
Have more questions? Check out our Q&A index page to find some answers.
Joseph

Dennis Santopietro

Joseph

Customer Service Techs

Charles