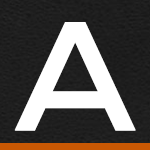 Make sure your throttle is correctly adjusted. Inspect your cruise cable. Be sure it is correctly routed & not bound or damaged. Confirm the cable is connected. Confirm that your speedo is functioning correctly. Check your speed sensor.

Here is some cruise control diagnostic: Cruise Control Initialization, Diagnostics and Codes: If you were doing a throttle cable adjustment it is possible that you may need to do an initialization . Here is the scoop from the service manual: The engine should be at normal operating temperature and throttle and idle cables should be correctly adjusted.
To set the correct cable lash proceed as follows:
1. Push the Cruise Switch on the right handlebar to RESUME and hold it.
2. Turn the Cruise ON/OFF switch to ON.
3. Turn the Ignition switch to IGNITION.
4. Start the engine. The green Cruise Enabled/Engaged lamp in the speedometer will illuminate. Wait 3 Seconds for the lamp to go off.
5. Release the Cruise Switch from the RESUME position
6. Push the Cruise switch to RESUME and hold. Cruise will pull in cable until change in RPM is detected. The number of motor steps required to rev the engine is stored in memory.
7. After engine revs and Cruise Enabled/Engaged lamp is extginguished release the Cruise Switch from the RESUME position.
8. Turn the ignition switch to off.

Some possible causes for improper operation are:

If the cruise engaged lamp does not illuminate at all, check for one or more of the following conditions:

a. SET/RESUME switch faulty or not wired correctly.
b. Broken or pinched wire to SET switch or cruise module.
c. Cruise engaged lamp burned out or miswired. Lamp is turned on by module supplied ground.
d. Main 10-place connector not plugged into cruise module.
e. Faulty cruise main switch and associated wiring.
f. No module ground at Terminal E of 10-place module connector.
g. Brake light on constantly.
h. Throttle cables too tight.**
i. Bad cruise control fuse.
Related Videos: Throttle Cable Lubrication Adjustment Reading Error Codes

Have more questions? Check out the Tags here and our Q&A index page to find some answers here.
Denny Johnson

Richard Hasson

John

Ross

Customer Service Techs

Mike

Customer Service

Denis Quesnelle

Customer Service

Edward

Customer Service

Ken McDonald

Customer Service

Dane

richard caltagirone

Charles

Navy Vet

Tito Boogie

Customer Service

Neo

Sean

Customer Service

Bob Anderson

Customer Service

Stevo

Customer Service

Mark

Customer Service

Stevan Byrd

Customer Service

Matt

Ken

Customer Service

ondrej scheuch

Willy

Customer Service

Juan

Dannette

Larry Mock

Longpockets

Customer Service

James long

Customer Service