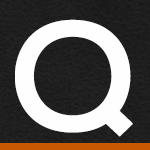 I have a 2007 Heritage. My problem is that on some rides the Harley-Davidson speedometer drops to "0" and the engine kills. I'll cycle the ignition switch and the bike will restart. I have taken this problem to my local Dealer and they can't find anything wrong. Do you have any suggestions as to where I might start looking to correct this Harley Davidson speedometer and engine issue? – Michael
FMH Reply: Michael, when the m/c stalls; do you lose your lights? Also, what modifications, if any, have been made to this m/c? Are there any trouble codes stored in your speedo head? Try to get us some more info and we will get back to you.
Michael's Reply: Purchased 2007 Heritage Special, August 2012 with 10,477 miles on it. The problem randomly while riding the 6th gear indicator will go out, the speedometer drops to "0", odometer stays on but stops recording mileage, no codes are displayed. Not aware of lights on or off haven't rode at night when it happens. I'll come to a stop cycle the ignition, re-start, and everything will return to normal. It is roughly 25 miles to the dealership, about 3 miles from the shop it went out, this time the check engine light came on, 2 blocks from the shop I stopped at a traffic light when I pulled off everything resumed working. Mechanic plugged into ECM no trouble codes were recorded. He has no clue what could be causing this to happen. Last weekend returning from a poker run it happens again, I stopped twice cycled the ignition – restarted with no resumption of odometer or speedometer, went about 20 miles nothing, while in traffic downshifted to 3rd and all functions resumed.
FMH Reply: Michael, check out your ECM plug. Disconnect it from the ECM and blow it out with compressed air. Reassemble with electric grease. You should also do the same with your TSSM (turn signal security module) and its plug. You did not mention any modifications to this m/c. That info is usually helpful.
Michael's Reply: Thank you. The Mechanic at my local dealer in Baton Rouge, LA. tried that fix.
I posed the scenario to another dealer's service manager in Houma, LA. He suggested I drain the transmission and look for metal shavings. Upon doing so the tranny fluid oozed out like 90 wt. I did have shavings attached to the drain plug. I flushed the tranny with 20 w 50 synthetic and refilled with 20 w 50 synthetic as suggested in the owner's manual. I then rode for 6 hours and the problem did not reoccur. It even shifted smoother. On a side note the local dealer told me that there were no codes showing, the manager in Houma showed me how to check for codes on the Odometer and it showed 2 codes P0501 and P0505 both pointed to the VSS. Since the VSS is an electromagnet having shavings in the tranny oil would cause it to collect particles and not record correctly. I'm praying that the previous owner didn't screw up the gears with that heavy oil. I really appreciated you getting back with me. The $3,000.00 I spent on the service contract hasn't been a good investment as it hasn't covered anything that occurred to my ride.
Related Videos: