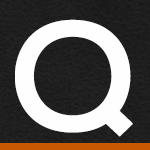 I was riding down the road and my bike started to cut in and out then my Harley lost all power. I got it home and replaced all 3 relays cleaned my started solenoid and replaced my voltage regulator my battery has 10v but when I turn my key to the first position and try to start it all that happens is my relay clicks and when I turn my key to the second position to turn my lights on I lose all power.
Via Email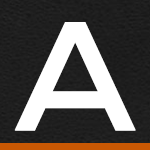 10 volts is not sufficient voltage to start a Harley Davidson. If you loose everything when you turn your ignition switch to the 2nd position, you either have a bad switch or a dead short.
Why was the voltage regulator changed? Was the charging system tested?
Related Videos: Charging System Diagnosis
Electrical Systems

Have more questions? Check out the Tags here and our Q&A index page to find some answers here.
greg

Jearl

Customer Service

charlie whitney

jabber

arthur sutton

Customer Service Techs

charlesoden

Fred Rusokoff

Customer Service Techs

Charles

Scott McCarthy

Customer Service Techs

Don

Fred Boudreau

Mike

Linda

Customer Service Techs

darv brock

darv brock

Customer Service Techs

neil

neil

Customer Service

Joey Payton

Customer Service

Donney

Customer Service

Richard

Customer Service

stetson

Customer Service

Wayne Williams

Customer Service

Customer Service

Homer

William

Customer Service

Buzz

Customer Service

Lilbloodbear

Customer Service

DAVID

Customer Service

jesse

Ken

Steve emerson

Kevin crippen

Customer Service

raychine393

Wes

Customer Service

William Gerbrick

Customer Service

Ronnie Rippy

Customer Service

Bob

Customer Service

William F Heuby

Customer Service