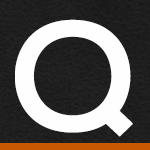 My wife's 2005 FLHTCUSE2 began to develop problems a few weeks ago.
After a short ride, we stopped for her to get gas. On the way home, her Harley started to misfire and run poorly. I lost sight of her so I pulled over. After about 15 mins she showed up and said her bike would not stay running. At each stop, it would stall but would always start after the fact. It died in the driveway.
We tried to troubleshoot the problem but have been unsuccessful so far. Checked the fuel pump, getting gas, changed the plugs and checked the wires for leaks, no leaks. We then changed the coil with no success. The bike would start at high idle and then slow to a stall. We then did a "wild" code check on the motorcycle and got a code for the Powertrain), P1356-no fire at the rear jug. We fixed the wire at the coil, and tried to start the bike again with the same result. I then did another code check and at P I got a blank screen and then a no rSP- no response?
As you can see, I need help. My wife is a ride-aholoic and I have to live with her and 1 running motorcycle. It gets embarrassing riding on the back of your own motorcycle to keep peace in the house.
– Michael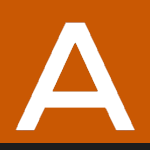 Note from the guys:
How do you know that "the fuel pump is getting fuel"? If you were chasing a fuel problem you would want to see what you have for, running fuel pressure.
However, this problem sounds much more like a failing sensor. If you can not pick up any relevant codes on your own, you may need to submit to having a dealer plug in their scanalizer. If it takes them an hour labor time to come up with a definitive diagnosis, it may save you a lot of aggravation.
Check Out These Related Videos for More Information:
Harley Fuel Pump and Filter Removal
Harley Fuel Filter Removal on a Softail or Dyna
Harley Fuel Filter Install on a Softail or Dyna