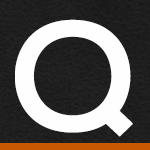 Good day. I have a 1980 FLH That has been running great until it was parked for two weeks and then went I took it out I could hardly shift it. I actually had to force it in gear when up shifting. Now down shifting seemed to be easier and sometimes now not all the time when I put it in first gear and started to take off it would pop into neutral. It has done this a few times now. I have not ridden the bike since I got back from that first day It happened. OK now I have been to two Harley shops and a few other bike shops here in Tucson and I am getting 5 different answers and opinions. I came across your site yesterday 1/6/2016 and thought I would ask for your's. I believe it may be the throw bearing which also may be original as I have had the bike for 9 years and I talked to the guy I got the bike from and he has not changed the bearing. However, in going around your site and reading some of the post hear I am wondering if it may be the Shifter Pawl. Any advice or suggestions would be greatly appreciated. Thanks and enjoy your day.
Via Email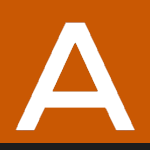 If your throw out bearing is bad, you will typically feel it when you grab your clutch lever. It will feel rough. If your shift pawl assembly spring is broken, the shift lever will not return on its own. Best way to begin diagnosing this would be to lift your rear wheel (m/c not running) and try shifting through the gears. If any of your shift linkage could be in question, disconnect it and continue trying to shift as you look/listen/feel for what may be the culprit.
Related Fix My Hog Videos:
Shifter Pawl Adjustment: Tips and Techniques http://www.fixmyhog.com/videos/harley-transmission-project/
http://www.fixmyhog.com/video/jims-harley-transmission-install-006925/

Have more questions? Check out our Q&A index page to find some answers.
Robert Wyatt

Rasul McCullar

Customer Service