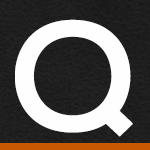 Hello. I have an '02 Heritage Softail Classic that is giving me grief.
Bike particulars:
basic stock bike
screamin eagle pipes (sounds like a Harley is supposed to)
aftermarket 6 speed tranny
a few chrome goodies
lizard lights (kinda cool)
Problem:
Just out of the clear blue the bike dies, completely! No lights, no starter, no dash lights, no running, no nothing. After a few minutes (and maybe playing with something that is not necessarily doing any good) the bike gets juice again and runs fine. There are no backfires, no sputtering, just quitting then stating. The last time we rode the thing, my husband and I were together. When it died, he tried fiddling with the ignition switch. At one point this seemed to help. Later we deduced that this was just a fluke and had no bearing on the problem. There does not seem to be any consistency to the problem. It just happens out of the clear blue.
What we've tried:
My husband and I checked all the fuses (that we could find). We pulled the seat and checked for loose wires at the battery and grounding areas. We pulled the relays in the fuse block under the seat and that had no effect on the function of the bike (still started and ran with no complaining). We remove the entire dash except the ignition switch and this also had no effect on the function of the bike. My husband said it acts like the older FLH's that had the little breakers on the main 12v. We were unable to find any of these breakers but it is possible we did not know where to look in the first place.
This is causing ill feelings between me and my scoot, and is ruining my confidence in it's reliability. I like to ride sometimes when my husband is not able to and I DON'T want to get stranded 50 miles from home! Any ideas would be helpful.
Thanks,
Loetta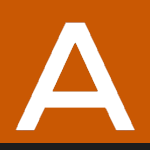 Hi Loetta, Most likely it is the main breaker located in front of the rear wheel on the inner part of the splash pan, you have to drop the rear wheel to access it easily. If this m/c is fuel inj it could possibly be the ecm, but it should have shown a code by now. With the installation of the six speed I would closely check the wiring harness on the left side of the m/c in the swing arm area.
Related Videos:
Starter Sprag Clutch
Starter Install
Motorcycle Starter Problems & Testing Tips
Related Questions: