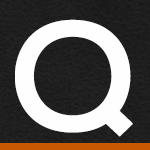 I'm a new subscriber and want your opinion on the hydraulic cam chain tension system. Generally how long can you expect the chain tensioner shoes to last? I've got 36,000 miles on my 2008 Electra Glide and I don't have a good place to set up the bike to check the shoes as you describe in your video. Do you consider 36,000 miles a lot for this chain tensioner system?
Via Email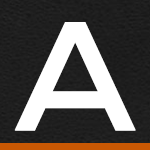 36,000 is not a lot of miles for hydraulic cam chain tensioners. You should not be concerned about inspecting them until somewhere between 80 and 100k. If you ever have your exhaust off before then, pull your cam cover and get a look at them. Just for piece of mind. Related Videos: Cam Chain Tensioner Shoe


Email from Hogger Bob C:
Regarding today's newsletter Q&A, I pulled the cover on our '06 FLHX Street Glide, with @ 36,000 miles, and found the shoes worn only about 1/16″, or maybe about .0020″. Not bad.
But, now that I've got it open, I'm going to put in the Screaming Eagle cam plate kit with the new style tensioners and oil pump. I have all the tools for the job. My question is what is the consensus, there, regarding pulling the rods from the top, or just cutting them & installing adjustable rods, to save opening the rocker box covers? If the latter, what is the proper adjustment for the rods?
We have 5 Harley's in the family, and I do all the maintenance and repairs on them, thanks to the added confidence I get from my Fix My Hog DVD collection, your videos and my factory service manuals.
Keep up the great work.
Bob C
Feedback from the guys:
Bob, cutting your stock push rods is simply a time (labor) saver. If you notice any oil leak or seepage from your rocker box gaskets spend your $ on a set of H.D. rocker box gaskets instead of adjustable pushrods. If a bike has high miles, it is also good to change these gaskets, as preventative maintenance, during this repair. Every set of adjustable pushrods come with their own specific instructions for adjustment. They are not all the same.
More Feedback from Hogger Bob C:
Thanks for the reply, Dennis. I appreciate the comments.
This past weekend I installed the new Screaming Eagle cam support plate, changed out the cam bearings (inner & outer), installed the new high volume oil pump and new style chain tensioners. I decided to go with the stock rods, and took them out through the top end. All related gaskets and o-rings were replaced in the process. It wasn't too bad, but probably added considerable time to the project. Draining and removing the tank from this '06 Street Glide is certainly more of a project than my '08 Ultra, which does not have the cross-over fuel line. But, thanks to your videos I remembered Bob demonstrating draining a tank like this for removal. Not too much spilled gas. I am just to the point of reinstalling the exhaust, and final details. I probably should have changed the cams, too, since this bike already has a stage 1 air cleaner, Rinehart 2-into-1 exhaust (too loud) and an SE super tuner, that the previous owner installed. But, this bike runs great, and gets incredible gas mileage out on the open road during our longer road trips. I haven't fired her up yet, so I hope she runs after all of this work. Just a tip, the Harley cam service kit includes all of the gaskets, o-rings, inner cam bearings, front cam snap ring, new breathers and some parts that I have no idea where they are used. This came in very handy, as I was trying to buy a lot of these parts individually, and the dealership didn't have many of them. I also have the tools for the rocker covers, inner bearing installer/remover, cam/crankshaft gears locking tool and a few other specialty tools that make it much easier. I did not have the cam support plate bearing installer/remover, but was able to "gently" press the bearings into the new plate on a large vise, using an old bearing against the face of the new bearing.
In June, a small group of us are doing a road trip east through Kansas, Oklahoma and Arkansas, so I hope it will prove that my work was all done as it should have been.
I hope you guys are doing well, and I look forward to new tips, tricks and how-to videos. We have the above 2 mentioned bikes, plus an '01 Dyna Low Rider and a '98 or '99 Dyna Wide Glide in the family. One of my sons has my last bike, an '04 Softail Night Train, now, but he lives in California, so I do the maintenance on all of the other bikes, thanks to the confidence gained from your videos, and having all of the Harley repair manuals for each of these bikes.
Ride safe,
Bob C
See the Full Video Class on this type of project: Cam Chain Tensioner Class
Have more questions? Check out the Tags here and our Q&A index page to find some answers here.
terry wheatley

Brad

Customer Service Techs

James

Ron Adams

Butch

Customer Service Techs

BOB

Customer Service Techs

Brian Walker

Phillip Harden

Customer Service

Geno

Jason Matzke

Johnny kirk

TinMan

Keith c ward

Customer Service