Most of the members reading this article perform their own maintenance and repairs on their Harley Davidsons. Some owners are capable of taking on major repairs while others like to simply save a little money by doing their own basic maintenance. Regardless of where you may fall in this spectrum, a good majority of riders will eventually bring their Harley to a dealership or a local, independent shop to have something taken care of. It may be for a deal on a set of tires, a repair that is beyond their skill set, or a repair where they do not have or want to purchase the correct tools. Whatever the case may be, there are a number of things to be aware of before dropping off your Harley Davidson so that you are happy with the service performed and you end up paying for what you expected. We also want to give some insight from a mechanic's point of view. You don't want a grumpy mechanic working on your Harley Davidson. Especially when you are paying a lot of money for the service.
Consider this a public service announcement from your favorite mechanics at Fix My Hog.

Before leaving your motorcycle: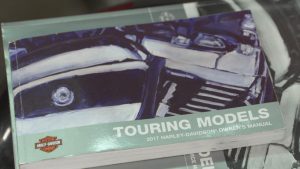 •Be sure to have a conversation with the service manager. You may have called to make an appointment for a 10k service but make sure you understand everything that the service entails. If you have any other concerns that need to be addressed that are not part of the scheduled service, be sure to discuss with the service manager. Make sure you know if there will be any additional charges and make sure that you will be contacted before work is performed that may raise your final invoice total.
If the motorcycle is there for a diagnosis, you should be contacted before a repair is made unless it falls under warranty and there will be a zero charge.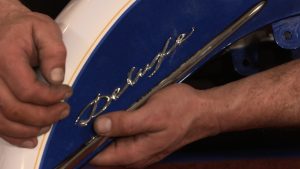 •Carefully look over your bike before dropping off. Take pictures or make a mental note of the condition of the bike prior to leaving.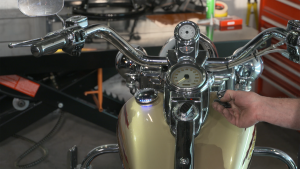 •Make sure you remember to leave the key FOB and all other keys that go with the motorcycle.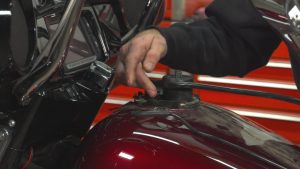 •Don't drop off the bike with no gas or a full tank if tank removal will be part of the service. Enough for your bike to be test driven and get you to a fill up after service.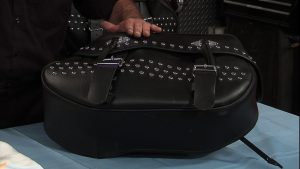 •If you have saddlebags that will need to be removed, make sure you empty them or take them off and leave home.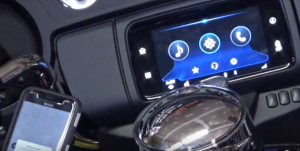 •Don't leave your stereo volume cranked up. You don't want to irritate the mechanic before he even gets the bike on a lift.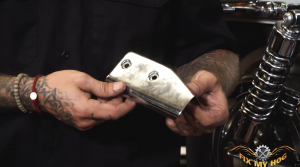 •If your bike has chrome caps covering hardware that will need to be removed, don't be surprised if the caps are not there or if they are scarred & scratched upon pick up. Nothing is more annoying for a mechanic than having to deal with those little caps!! Take them off yourself. You'll see what we mean.
A lot of chrome covers can also be super annoying for a mechanic. Especially for dealership mechanics that get paid flat rate. They really slow you down. Sometimes you can end up spending more time on these add-ons than the actual repair.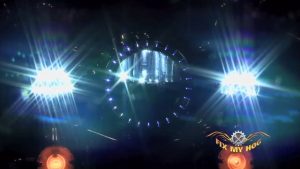 •Accent lighting always adds more labor time to a job. Guys love to string these lights all over the place without considering that some areas of the motorcycle will eventually have to be taken apart. Long LED strips along the bottom of a motorcycle's frame make it impossible to use a flat jack. A mechanic will either have try to carefully remove the LED strip or he may just jack up the bike and risk damage to the strip.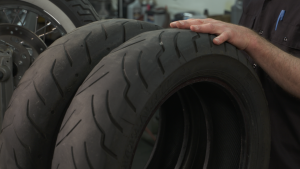 •If you haven't replaced your tires in more than five years and you are informed that you need tires, don't say "I just had those put on, like a year ago". The tires have date codes on the side walls. We know how old the tires are and we may even have a record of when they were replaced.

•If you bring your bike in for a major service and plan on waiting for the bike, don't have somebody from the parts department ask if it's almost finished after you've only been there for an hour. Again; you want a happy mechanic working on your bike.

Take these tips into consideration before your next service appointment.


Related Videos:

Maintenance – As you know, we have so many hours on each of the services needed to maintain your Harley.
Troubleshooting
Prepping for Paint
Harley Key FOB
Saddlebag Removal M8 Softail
Saddlebag Removal M8 Touring
Saddlebag Twin Cam
Saddlebags TC Softail
Stereo
Chrome Covers
LEDs
Tire Info