Vibrations. You may know them well. While vibrations may be a distinct characteristic of some bikes, they are often not sought after, especially on long rides. Hands and feet start to go numb after a while and that can lead to an uncomfortable and miserable ride. You don't have to suffer through it, though. With a few simple swaps with some Kuryakyn parts, you can eliminate most, if not all, of those annoying vibrations.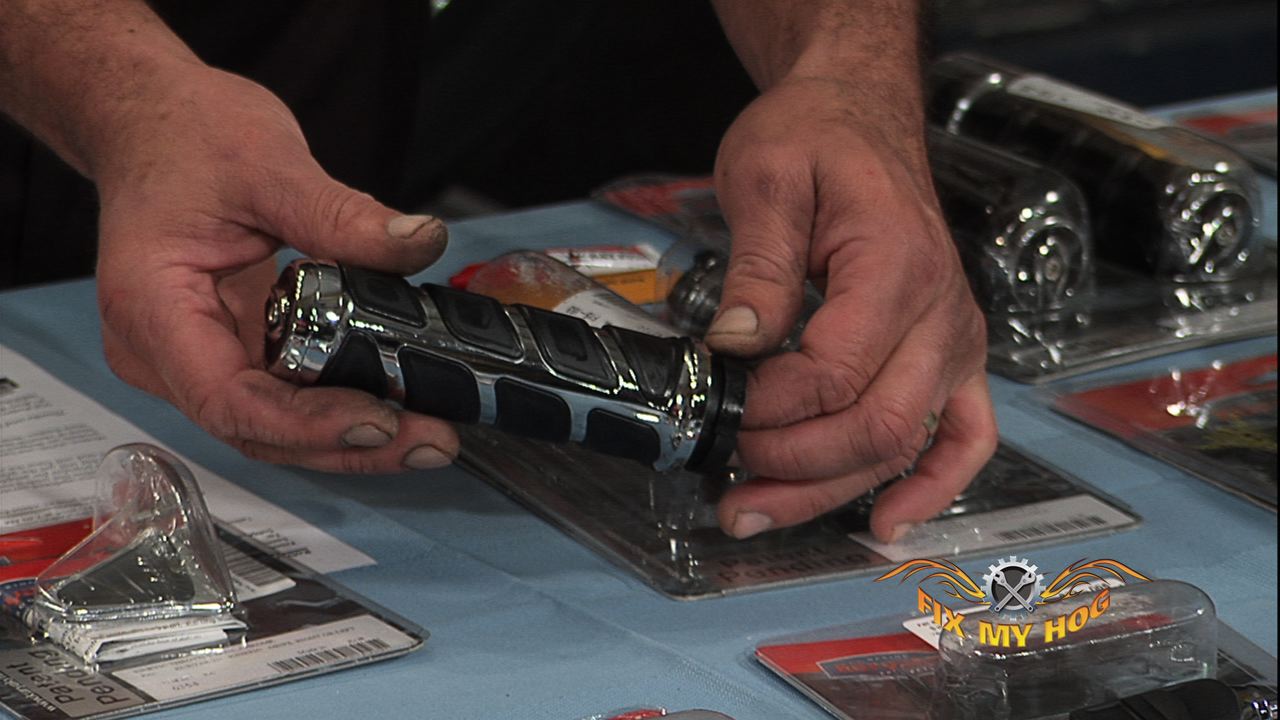 Kuryakyn produces a wide variety of motorcycle parts and accessories, but they might be best known for their grips, pegs and floorboards. The Iso® line was their first big success in those areas and is still a big hitter today. The Iso® products provide all day riding comfort by reducing the amount of vibrations that pass through to the hands and feet. The combination of the non-slip rubber and air pockets underneath act to dampen any vibrations from the bike itself. They are also very stylish and look well together to create a great new look for any bike.
Building off of the Iso® line, Kuryakyn has created the Kinetic line of grips, pegs and floorboards. The Kinetic line uses the same construction concept as the Iso® line, but with updated materials that make them more effective. These parts also have a more contemporary aesthetic appeal. The rubber grips have a more distinct design and run in diagonal patterns on most of the products. Every part in the line is offered in either chrome or gloss black.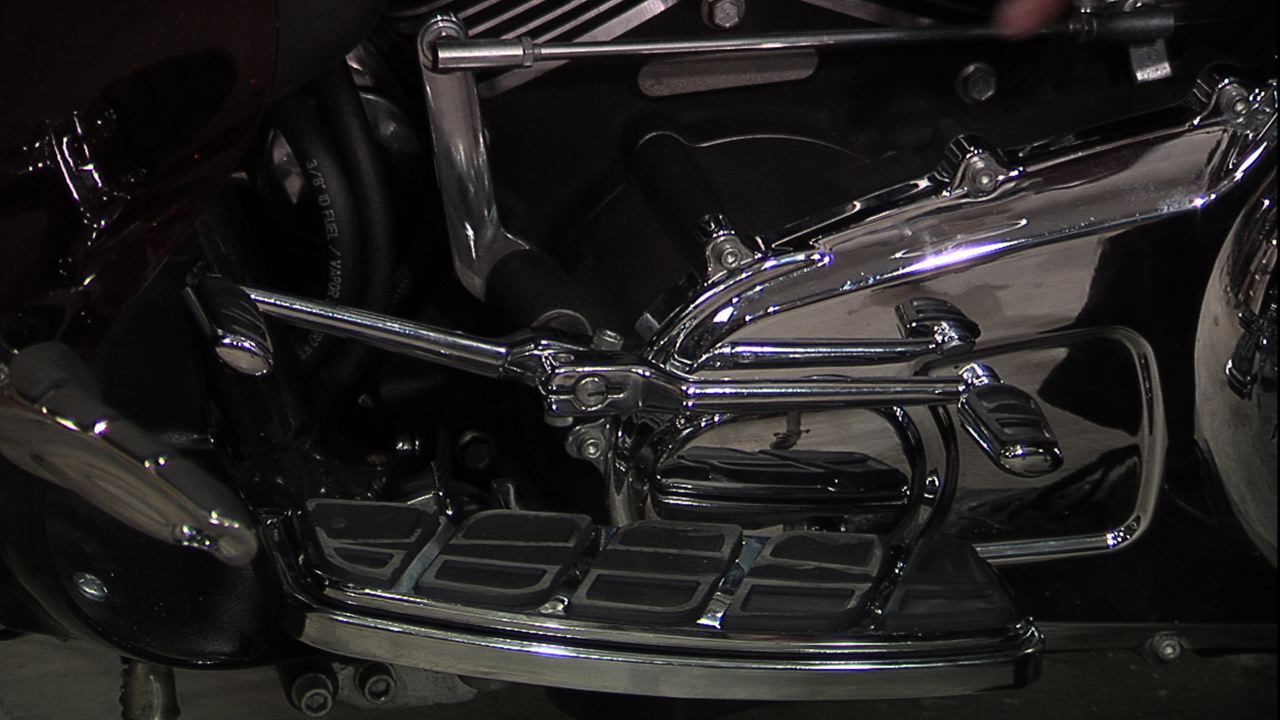 The Kinetic grips are offered in a slightly smaller diameter than the Iso® grips. This allows the rider to have a bit more control. It will also work for a wider variety of riders, especially those with smaller hands. There are Kinetic grip options available for both Electronic Throttle Control and Dual Throttle Cable Control.
All Kinetic grips can also be paired with a matching Throttle Boss. This small paddle can be positioned under the palm of the throttle hand while riding. This allows you to relax your grip, yet still have solid control over the speed of the bike. The Throttle Boss can make a huge difference in hand fatigue, especially on long rides. Most riders swear by them and won't ride without them.
Bike vibrations may be felt the most in the hands, but don't forget about your feet. The Kinetic pegs and floor board options will help prevent that jelly leg feeling when you get off of your bike. There is an option for just about any preference with foot pegs, shift pegs, brake pedal pads, mini boards and floor board inserts to choose from.
Installation on all of the Kuryakyn Kinetic parts is fairly easy and straightforward. Most parts can be installed with the use of simple hand tools and can be on and replaced in a short amount of time. You can head over to the video page to watch Bob LaRosa install each part from the Kinetic line. You'll see how to install them the right way and you will also get a sense of how they will look on your Harley.
You can find the full Kuryakyn Kinetic line at Dennis Kirk.
Now that you read this Kuryakyn Kinetic Review, it's time to install them all with the Fix My Hog videos:
Kuryakyn Kinetic Review
Kuryakyn Kinetic Grips Install
Kuryakyn Kinetic Grips Install Throttle By Wire
Harley Floorboards Install
Kuryakyn Brake Pedal Install