Come party 'Vegas Style' at the 15th Anniversary of Las Vegas BikeFest – The fastest growing rally in the West –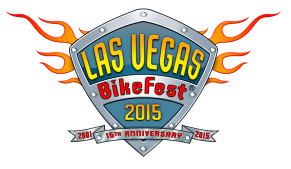 100s of Vendors, Headline Entertainment, Factory Demo Rides, a $10,000 Poker Run, Poker Walks, Custom Bike Show, Baddest Bagger, Miss & Mr. Las Vegas BikeFest, Wet T-Shirt Contest, and a whole lot more fun and entertainment!
Thousands of dollars in cash & prizes will be given away!
Don't miss Artistry in Iron, Master Builders' Championship – an invite only display of 20 of the hottest builders in the world.
New for 2015 – We are taking Las Vegas BikeFest to the Streets, now on Fremont East, Downtown Las Vegas
See More Online Here
Concerts:
Slaughter & Vixen with Steelheart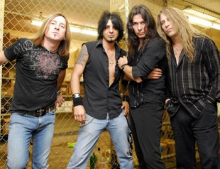 In 1990 Slaughter hit radio, MTV and the U.S. touring circuit like a tornado- coming seemingly out of nowhere to roll through everything in its path and turn it upside down. Touring the world with bands that they loved, Kiss, Ozzy, and others meant the good times were just a song away, and their first hit single "Up All Night" certainly fit into that mold. Their second chart-topper, "Fly To The Angels" was more representative of the spirituality and awareness that goes into most of the band's music and lyrics. But never were Slaughter more accurately represented that live onstage in front of their legions of devoted fans over the last ten years.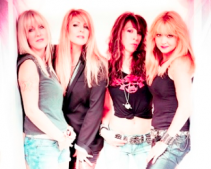 Vixen quickly built their reputation playing the infamous Sunset Strip and signed a major label deal with EMI. Vixen's first hit single, "Edge of a Broken Heart" blasted onto the Billboard charts fueled by heavy video rotation on MTV. Their self-titled freshmen LP garnered two more knee droppers with "Cryin" and "Love made Me" both charting on the Billboard hot 100 top 40. It was the group's live performances opening for the Scorpions, Ozzy and Bon Jovi that established Vixen as a premiere rock act to be taken seriously.
Steelheart is a band fronted by Miljenko Matijevic. Mili's powerful voice and multi-octave range has become the heart and soul of the band. Although they began as a Hair/Metal band in the early 90's, Mili has recently reformed the band and turned it away from the glam scene. Steelheart's new sound is modern and edgy while still retaining overtones of Miljenko Matijevic's roots. Writing, producing, Matijevic has fused his past, present and the future together, creating an undeniable piece of art.
Paul Rogers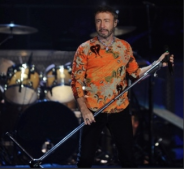 Saturday night platinum selling Singer, Songwriter & Self-taught Multi-instrumentalist Paul Rodgers will take the stage at the Downtown Las Vegas Events Center. Worldwide, musicians and critics have dubbed Paul Rodgers "THE VOICE". Never before has any artist led three bands to international success until Paul Rodgers – Bad Company, Free and The Firm.
He's written, recorded, produced and released 30 albums since 1968 and has sold over 90 million records. Rodgers has also performed with Jimmy Page, Jeff Beck, Brian May, David Gilmour, Buddy Guy, Joe Walsh, Slash, Nils Lofgren, Charlie Watts, Bryan Adams and more. Mick Wall of Classic Rock Magazine states "Everyone knows that Paul Rodgers is one of the greatest singers in the world. What they are only just waking up to is that there may never be another like him."
Tickets for the Paul Rodgers concert are included with the Party, Ultimate and VIP Pass. Tickets are also available for purchase seprately online or at the door.