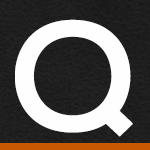 I want to start off by thanking you for the Fix My Hog "Touring Edition" DVD. The video is full of helpful tips on how to perform many maintenance tasks on my Harley-Davidson. The problem I am having is my 2001 FLHPI Road King left fork leaking oil, so I am in the process of removing my front forks to replace all the seals and gaskets with an after-market kit. I have followed the Harley shop manual and your video on how to remove the forks. Unfortunately, our attempts to remove the fork slider from the fork tube have met with considerable resistance. Using the fork slider like a slide hammer in the removal process has been nothing but troublesome and the seals have not moved a fraction of an inch. I suspect the seals have not been replaced since the bike was first built at the factory. Do you have any suggestions? – Kim
Via Email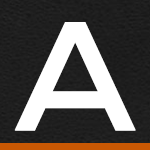 Hi Kim, Use a 1/8 drill bit in a 90 degree drill and drill a bunch of holes through the seal and see if that loosens it up. Make sure not to damage the fork tube. Take your time and cover it with duct tape and drill straight. If this does not loosen it up, you can also use a slide hammer in the 1/8 inch holes. I have also used a dermal tool before. Use whatever is available. The point is to cut the seal so that it can be grabbed and pulled out. Be aware that there is a hardened steel washer under the seal. Related Videos: Front Fork Service 41mm Conventional Front Forks

Chrome Front End Installation

Harley Fork Seal Leak Fix

Have more questions? Check out the Tags here and our Q&A index page to find some answers here.
Travis

Customer Service Techs

Customer Service Techs

Mark

Customer Service

john

RALPH

Customer Service

RALPH

Customer Service