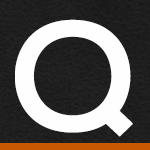 I don't want to go into this in a big way, because it's a question that could dig up a huge can of worms and you won't have time for that! Could you please briefly advise me if it is considered 'normal' for a correctly adjusted and aligned big twin to veer to the left if the bars are released? I have been given many contradictory responses – both yes and no – including that it can be attributed to the fact that the bike is heavier on the left due to the weight of the primary. I have found the subject broached in the various online forums where some riders report the problem, while other owners of identical bikes say they can ride down the road, hands off, all day, regardless of road conditions and camber. What is your take on the matter?
Via Email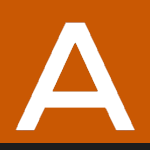 If your m/c pulls to one side, there is an underlying issue. Most commonly – tires, but you should also be inspecting: rims (especially on m/cs with spokes), wheel bearings, swingarm bushings/bearings, neck adjustment/bearings, rear axle alignment/adjustment, and tire pressure. Make sure that your wheels are spaced correctly and that none of your calipers have any drag. Inspect your rear shocks and consider dis-assembly & rebuild of front forks/fork oil. It is, obviously, best to eliminate the quick & easy stuff 1st. The drive side of a Harley IS heavier but the wheels/chasis is offset to compensate.
Related Fix My Hog Videos:
http://www.fixmyhog.com/video/steering-head-bearings-001310/

http://www.fixmyhog.com/video/harley-davidson-sealed-wheel-bearing-replacement-003272/

Have more questions? Check out our Q&A index page to find some answers.
Chris Raney

Customer Service

elvis rigsby

Customer Service

Anthony Millette

Robert Celaya

Customer Service

LAWRENCE