By Sturgis Riders News Blog

Ask anyone who's ridden the Red Lodge Loop, and they'll tell you it's a ride that should be near the top of your bucket list. Beginning and ending in Red Lodge, Montana, "The Loop" follows two-lane roads, sweepers and twisties through some of the region's loveliest scenery. Imagine rolling green hills, wide-open spaces, sparkling streams and alpine lakes—all against the grand and wild backdrop of Montana's highest peaks. The Loop is one of the most popular motorcycle routes in the country, and for good reason; it is the stuff of postcards! So if you'd like to find out more about the Red Lodge area, be sure to check out the Rider Friendly Business Program's list of suggested stops on this 200-mile stretch of two-laned beauty.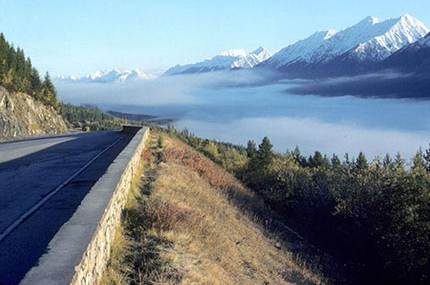 1. Detours and Side Trips

Riders like to modify the Loop a bit and enter from I-90 at Billings onto US Highway 212. In 42 miles you'll be in Red Lodge. Pay attention to the side shots or roads less traveled. Just south of Billings you can explore one of the area's best-kept secrets, US Highway 310, which will also take you to Red Lodge through cool little mining towns like Bridger and Belfry. Unless you go over Beartooth Pass, the whole region is a big loop. It just depends where you decide to jump on.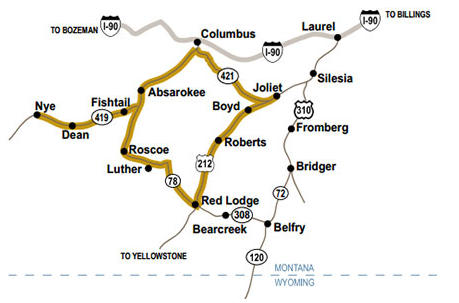 2. Red Lodge, Montana

The Loop's namesake, Red Lodge, truly has no off season. The mountain alpine community doubles as a summer motorcycle rider's mecca and a popular ski area when the snow flies.
If you love people watching and want to experience mountain hospitality at its finest, head to Broadway, Red Lodge's main drag. Along Broadway, you'll find rustic mountain shops, eateries, bars and plenty of motorcycle parking. The entire four-block pedestrian "strip" is like going back in history, except you'll find the street lined with bikes instead of horses and wagons.

Take a Load Off: Bull and Bear Saloon – This is where the locals hang out, and it's a great place to stop for good conversation.

Read More: Red Lodge Loop – Two Lanes Never Looked So Good!

The Sturgis Rider® News is the official publication of the Sturgis Buffalo Chip®. It is the leading source for captivating content meant to excite, entertain and inform motorcycle and music enthusiasts. Exclusive news about concerts, bike shows, rides, travel tips, contests and more is published and emailed every two weeks. It is FREE to subscribe. More details are available at www.SturgisRiderNews.com