Chop and Ride
My obsession with Harley Davidson started at a young age riding on the back of my uncle's Fatboy and listening to stories about Sturgis. Luckily for me my interested turned obsession coincided with the custom motorcycle boom in the early 2000's. The faces of Jesse James, Billy Lane, Indian Larry, and Mondo frequented my families household thanks to Discovery Channel and only drove me further into what would become a deep rooted love of lean, mean, old style bikes. I'm talking about choppers.
I recently fulfilled my childhood dream of owning an old Harley chopper which landed a '76 shovel in my garage. With it came a whole host of surprises. Some more welcome than others. I knew the time commitment and maintenance would be quite different when compared to my 2015 Sportster and I had already purchased a shovelhead service manual that I began reading cover to cover before purchasing the '76.

However what I didn't expect was to have to change my riding style. I've put down about a thousand miles on my shovel and am going to break down some of the differences between my chopper, my Sportster, and the new Milwaukee 8's I've been riding in the Fix My Hog Ride and Rally videos.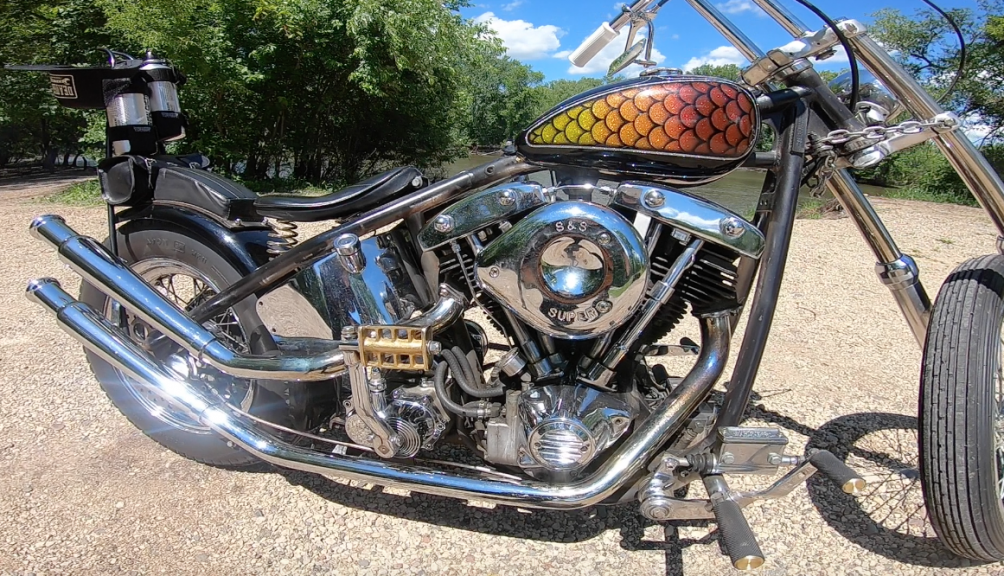 Fatigue:
Fatigue is the first and foremost difference of riding these three different bikes. Fatigue both physical and mental. The M8 Softail is arguably the best chassis the MoCo has ever released and definitely the most comfortable out of all of them. The ability to go long distances with no more than maybe a knee cramp is undeniable. While my Sportster is a newer Harley, it isn't the most comfortable going long distances but it can do it easily enough. Of course, a hard-tail chopper falls in last place. The vibrations and bumps really take its toll on your lower back and hands after awhile. I've also found mentally riding a chopper is more fatiguing due to the fact you're constantly scanning the road a bit more intensely to avoid hazards. Old iron doesn't perform like the new bikes do so staying absolutely alert and avoiding dangerous situations is key.
Planning Your route:
Usually on my Sportster or M8 I just ride where I think looks interesting. I can get 100 miles plus out of a tank on my Sportster and even more on an M8 Softail. The chopper however is a different story. I have to stop for gas on the chopper every 30-40 miles because of the size of the tank. Because of this I have to really plan my routes ahead of time and look for gas stations on the map before setting out. I also carry another 1/2 gallon of fuel in bottles on my sissy bar however that will only get me another 15-20 miles. When I get to a destination I always try to stop for gas before parking it since the engine is warmed up so shutting it off, filling it up, then kicking it over once and heading out is easier than starting it, running it quick to a gas station then kicking it a few times, and letting it idle up to temp at a gas station. It's all about really thinking ahead about what would be the best/easiest for the bike. You can't be as carefree on a chopper as you can on the newer bikes.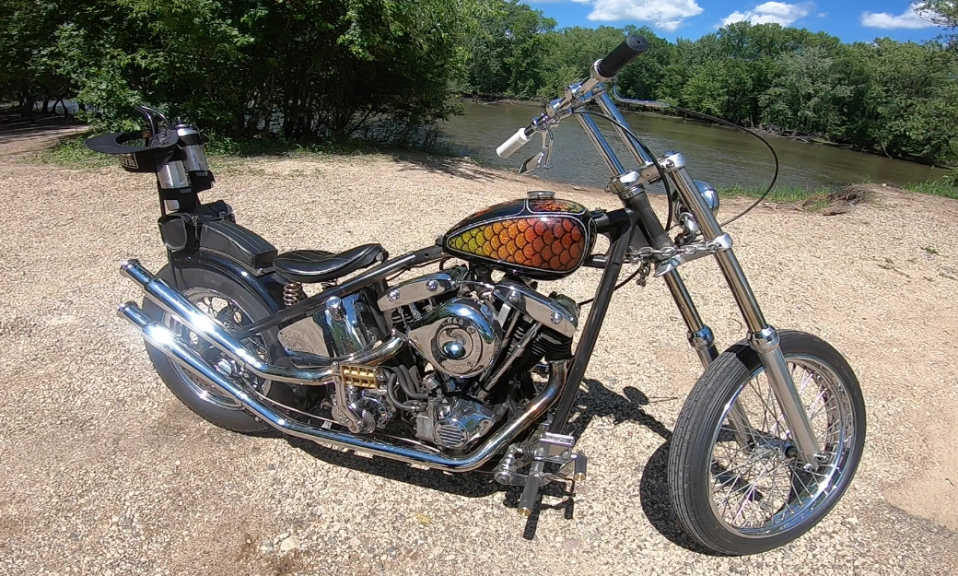 Motorcycle operation:
I had only ridden new bikes up until the moment I took out the shovel for its first run and had a few surprises along the way. When I bought the bike it had 12 inch apes on it at 34'' width and a more modern tire set up. The bikes a skinny chop and I felt the tires and bars needed to reflect that as well. I put on skinny vintage tires and fabricated a set of narrow drag bars at 23'' wide on 8'' dog bone risers. The combo of skinny tires, skinny bike, narrow bars makes the bike love to hook rain grooves, cracks, tar snakes, and get sketchy. With no turn signals, you're taking a hand off the bars to signal turns while avoiding these road hazards. With a lone rear disc brake/no front brake set up, you have to increase your following distance and scan the road far up ahead and try to anticipate any reasons to have to slow down. There are also instances where a light turns red and there's no hope of stopping in time resulting in running a few from time to time. The Sportster being as light as it is and equipped with front and rear brakes can stop very quickly if need be.

The chopper, not so much. You'd be surprised how much you rely on your front brake until you don't have one. Even simple things like lowering your feet as you're coming to a stop, putting your feet down in heavy traffic, being stopped on a hill, all of these things have to be accomplished with only your left foot holding you up. Parked on an incline? It takes a bit of getting used to kicking starting a bike that's parked on an incline and in neutral with no front brake. Riding a chopper you have to think about how your riding it and what it needs in every situation. The bike is sketchy for sure, but that's what makes it a chopper.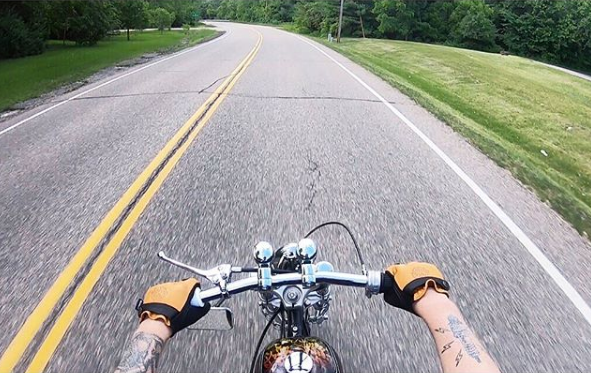 It really comes down to what you're looking for in a bike be it long distance comfort, speed, maneuverability, or in the case of owning a chopper, just straight up cool factor. Nothing about a chopper is practical but there's also a reason thousands of people go to chopper shows.
Watch a Video of the Chop and Ride
Until next time, ride safe, wrench safe, and don't forget to plan your gas stops.