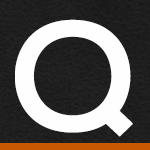 My bike was running great and all the sudden it just stopped running. It is all stock except for a SCREAMING EAGLE IGNITION MODULE AND COIL 31704-99, and vans and Hines pip. 1-Check for spark at the plugs, no spark. 2-Check coil, Coil no good replaced, with Twin-Tec P/N 2008 3-Still no spark, 4-Checked Plug at coil to see if power to coil, Lead (B) with test light from – on batter, Got power. 5-Checked Plug at coil to see if power to coil to plugs, Lead (A & C) with test light to + and cracked engine over to see if power No Light. I'm lost now any help would be great.
Via Email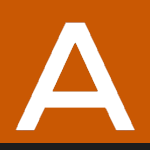 First check to see if you have any stored diagnostic trouble codes. You may have a bad crank position sensor or a bad ignition. If you have no further clues, try the crank position sensor 1st.
Related Fix My Hog Videos:
http://www.fixmyhog.com/video/troubleshoot-with-harley-error-codes-008010/

Have more questions? Check out our Q&A index page to find some answers.
Kent Maynard

Customer Service

FREDERICK

Robert Coulman

Richard Dellamaggiore

DAN

LARRY

Roger

Customer Service

Ronald

Customer Service

william

Tom P

Kevin

Kevin

Tony AttwoodTj

cheezyrider2dr137294

Bob Fisher

Customer Service

roger sabdor

Fuzzy C. Waller

Customer Service

Johnny Williams

Customer Service

terry alvis

Rick

Jamie

Mark

Customer Service

hlbly13

Customer Service

jimlash44

cheezyrider2dr137294

cheezyrider2dr137294

carzamora69

Richard Dellamaggiore

Customer Service

John Thompson

Customer Service