This is a 1975 AMF Harley Davidson Z-90 that came into our shop for a partial restoration.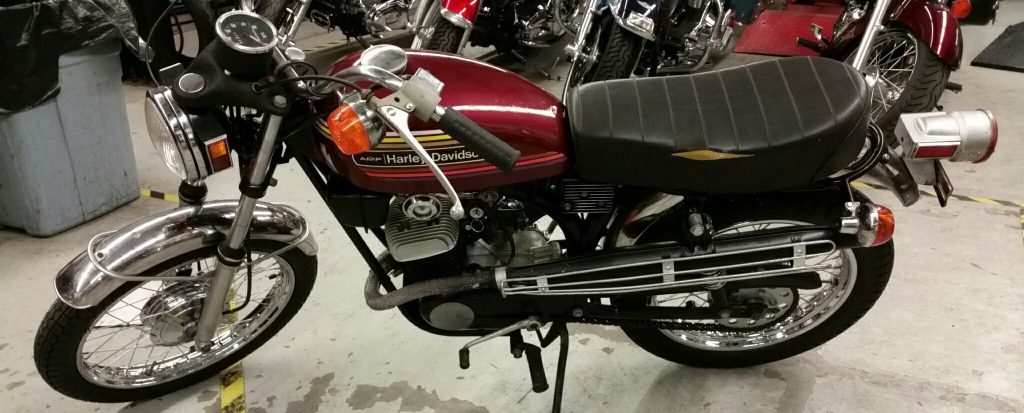 The Z-90's were made for only three years. 1973, 1974, & 1975. They are two cycle, single cylinder, 90cc air cooled motorcycles. They sport a four speed transmission and use a twelve volt electrical system. This Z-90 came in, not running; but that was hardly an issue. We drained the old fuel from the fuel tank, removed and cleaned the carburator, replaced the fuel feed hose, and replaced the spark plug and battery. Just two kicks and the little bike came to life. We tested the charging system, then blasted around our parking lot for five minutes, then back inside and up on a lift.


The customer wanted the rims to be sent out for chrome. We were not having any luck tracking down replacement spokes and nipples, so we soaked the nipples/spokes over night with Spectro rust penetrating lube and carefully disassembled the next day after recording our measurements for offset. The hubs, spokes, and nipples were sent out to be polished along with the front and rear brake drums.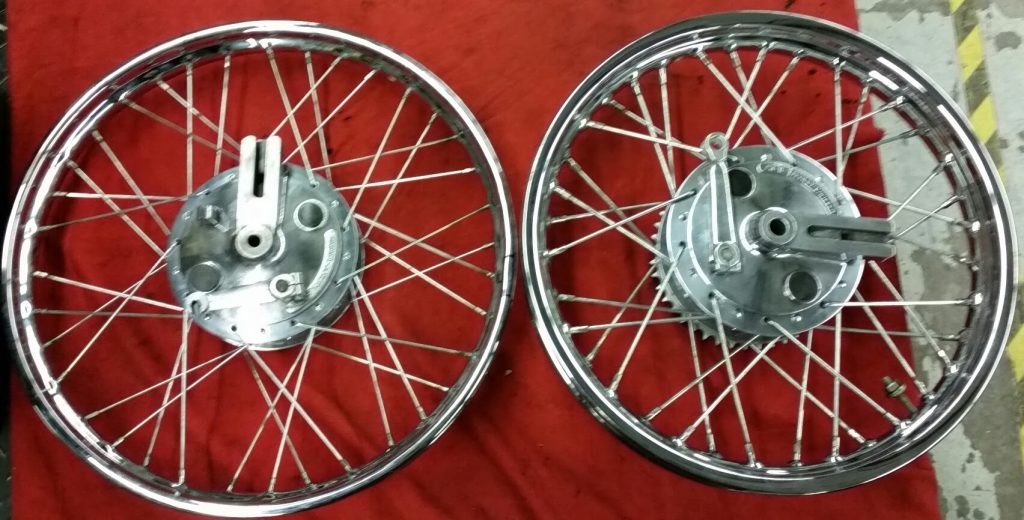 The m/c was leaking oil from the lower left side of the motor. We removed the left side cover and the rotor to replace the left side engine/crank main seal. The right side cover gasket was also replaced. Everything electrical was well intact. However, nothing electrical was actually working. This was contributed to a handful of corroded grounds/grounding points which were cleaned up along with the taillight and turn signal sockets. Other than the battery, the front brake light switch was the only electrical component that we could not revive, so it was replaced.


With everything back from the "chromers" and the polishers, the front and rear wheels were re-laced and then set in the truing stand to be trued.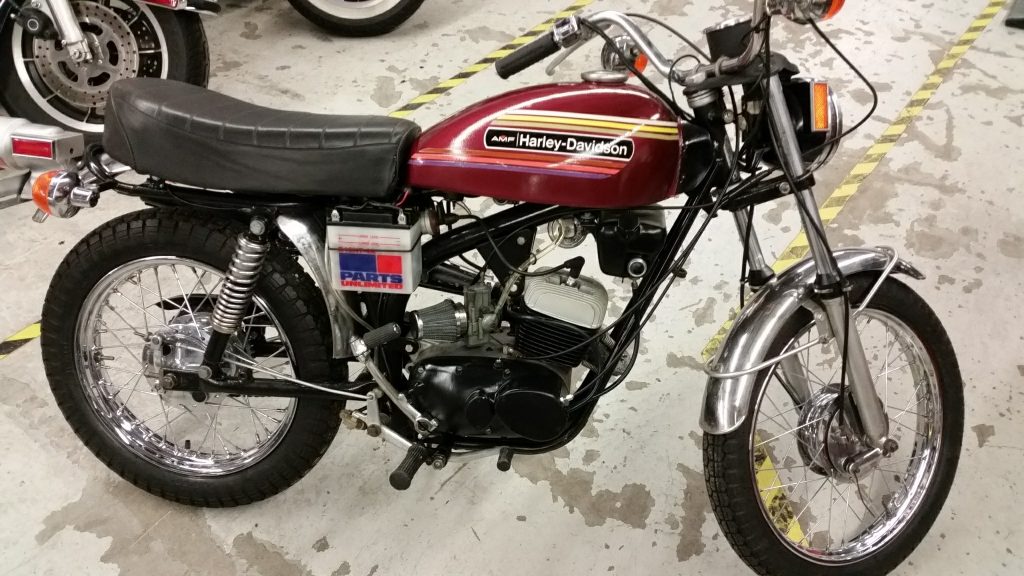 And finally, back out in our parking lot for a few more laps.