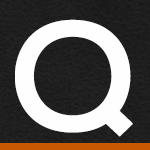 My Question to y'all, do you think it is reasonable to be charged for a Steering Neck Adjustment at 5,000 miles, (instead of warranty claim)? All the HD Touring service manuals state to lubricate at 1k, 10k and 20k and an adjustment isn't even needed till 25,000 miles. I took it in due to some knocking in the steering neck area to Mancuso Harley, Houston and they just called to tell me the "steering neck adjustment" would be $125 and that he checked with Harley and they wouldn't cover it because it's a wear item. A steering neck adjustment is a wear item at 5,000 miles? Thanks for any advice and comments….BUT I'm on my way to pick it up NOW.
Don S.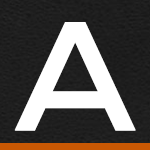 Hi Don. I myself would contact someone at h/d about this dealers practice. No I do not think this is reasonable, but if 125 dollars corrects the problem it may be worth it. Years ago h/d had a rash of steering bearings that would settle in the frame and races and cause clunking or banging. I was in the dealer at the time and we warranted many of these motorcycles. It was time consuming but all were covered under warranty. -Wrench Safe, FMH


UPDATE FROM ONE OF OUR USERS:
Dennis, saw the bit from Don S. about the knocking noise and the dealer's Steering Neck Adjustment. I too had a case where I got a knock once in awhile (got a '99 Road King). What I found was that the main nut at the top of the forks was about 1/8 turn loose. Found too that the lock plate with the tabs that need to be bent up against the nut weren't, they were flat against the base. I guess that allowed the nut to get loose. I tightened up the nut, folded the tabs against the nut, and the knock went away. Just passing along FYI in case it's helpful.

Enjoy all your stuff.


Many thanks, Paul

Have a question you want answered by a Fix My Hog expert? Send us your question here.