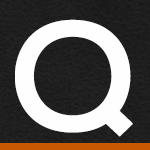 Okay so I went out and bought the HD belt Tensioning tool. I read the instructions that came with the tool but still can't seem to understand how to use it. So can you make me understand how to use this tool or other method of getting the correct tension on the drive belt in the simplest of terms.
Jerry – St. Mary's, OH
Via Email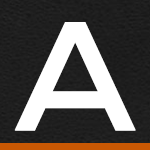 Words from our Video: Let's take a look at rear belt deflection. We've got the rear wheel lined up in the swing arm correctly. We want to make sure that the proper tension between the rear and the front pulleys is correct. Consult your service manual because this specification has changed throughout the years.
We want to find the tight spot in the belt as it runs and we also want to do this with no rider, no passenger in neutral on the jiffy stand. Mark will roll it forward. We'll start to look for the tight spot in the belt. This may take a couple times. You definitely want to find the area where the belt runs the tightest in its path of travel. I think that's it there Mark. The bike is already in neutral. We'll put it on the jiffy stand.
What we'll do when we make this adjustment we'll loosen the rear axle castle nut just enough to allow the tensioners to move the belt forward and back in the swing arm. As long as the rear wheel has been aligned correctly you won't have to realign it as long as you make equal adjustments on the adjusters that pull the belt pulley forward and back in the swing arm. On the side of the belt guard there's a window. It's designated in eighth inch increments. This particular model has a specification of 5/16 to a quarter of an inch with ten pounds of force. We'll use a belt tension gauge from the true center of the belt. We'll also want to make sure that we're pushing the gauge upwards squarely and we're not pushing it from side to side on the belt to the 10-pound increment. We'll check our measurements through the window in the lower belt guard and then we'll make our adjustments with the rear axle castle nut loose in even increments, the left side of the swing arm and the right.
Once we've acquired our proper tension and belt deflection we can re-torque the axle castle nut and I always like to just double check that the adjusters are sitting snugly against the adjuster plate. At this point we've checked belt tension, belt deflection and we've re-torqued our axle. /br> Related Videos: How to Check Harley-Davidson Belt Tension

Have more questions? Check out the Tags here and our Q&A index page to find some answers here.
Mancil

Customer Service

David

Customer Service

Casey