START HERE!
We posted this video to help you navigate Fix My Hog and find what you need to maintain and customize your Hog. Please watch it and let us know what you think about our site and videos.
We also posted a video on How To Search Fix My Hog
Here's a video on Member Log In Procedure so you can unlock all the Premium videos on Fix My Hog and find what you need.

We have over 120 hours of Harley how-to on the site and that breaks down to over 720 videos. That's more video time than all seasons of Sons of Anarchy and some of the Mayans.
We cover HD's Milwaukee-Eight, Big Twin models from 1984 (first year Evolution Engines) through Twin Cam 88, 96, 103 & 110. We cover the Sportster from 1986 through today.
We categorized by topic in the Videos tab, see Maintenance and then go to your model, Milwaukee 8 Touring, Touring (Twin Cam / Evo), Trike, Milwaukee 8 Softail, Softail/Dyna (Twin Cam / Evo), Sportster.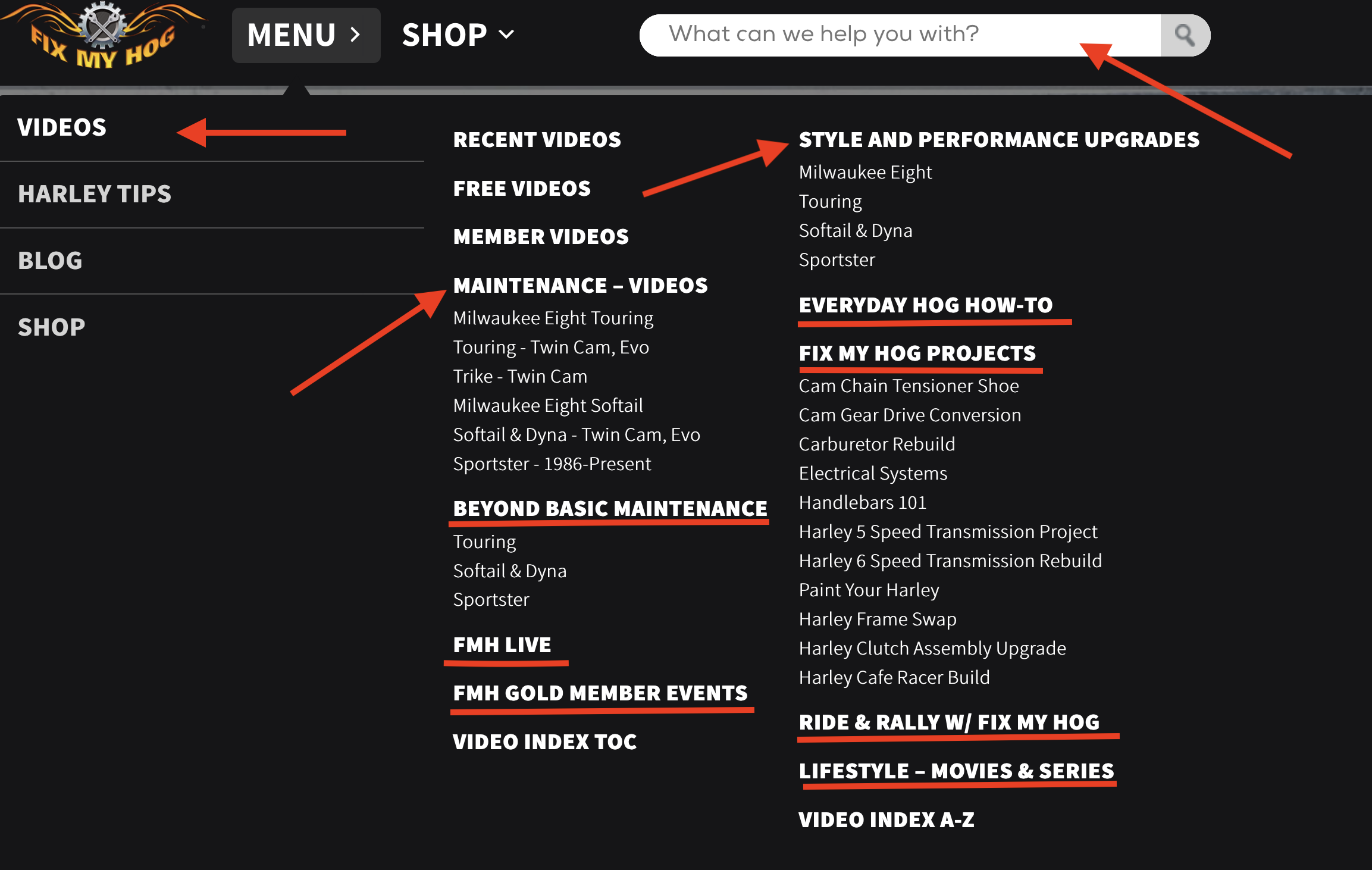 Here are a few questions to think about as you read this post and watch these videos.
How do you look for videos on our site?
Suggestions on how we could organize our videos better.
Suggestions for new videos for our site.
Anything we can do to make this experience better, we are all ears.

Since 2004 our goal has been to make maintaining and customizing easier for every Harley rider. We want riders to enjoy this lifestyle even more by turning a wrench and getting to know their Harley.

We look forward to your comments here and check back for my feedback.

Together we will continue to provide the best Harley how-to videos on the web.

Wrench Safe,

Dennis Santopietro
Founder