What's Included in Premium Membership
Unlimited access to a garage full of premium videos
Step-by-step instructional classes and projects
A library of professional answers to riders' technical questions
50% discount on all video downloads. With downloads, buy them and own them – for life!
Bonus Downloads: Get two of our most popular Video Downloads ($40 value) at no additional cost to you when you join. Plus, get two more downloads every time you renew.
What Can You Do?
Fix your hog. We show you how.
Get unlimited access to hours of Harley How-to instruction with new videos coming every week.
Follow step-by-step instruction.
With streaming videos, stop and rewind instruction anytime and anywhere. Follow along with your own work as we teach each of the tips and techniques you'll need to wrench on your bike.
Learn at your own pace.
Review projects on your laptop or hone your wrenching know-how in your garage on your smart phone. Discover and perfect new skills whenever and wherever.
Save thousands on repairs.
Learn new techniques and fix your bike yourself. Then spend the money you saved on upgrades and add bling to your Harley.
No Risk. No Hassles.
BUILT-IN PROTECTION
If you are not completely satisfied with the first 30 days of your paid Annual Membership, we will refund 100% of your membership fee no questions asked. After 30 days we will refund your membership fee on a pro-rata basis. There are no refunds on monthly membership.
Join Now
Impress Your Friends & Make New Ones
WHAT OUR CUSTOMERS SAY
Thanks for creating the clutch related videos! Having watched I now think I know what I did wrong when rebuilding a clutch for the first time. I have had trouble getting it adjusted correctly and it was due to missing a couple of important steps that the service manual didn't mention, but your video did. Keep them coming! Cheers, Greg
Sign Up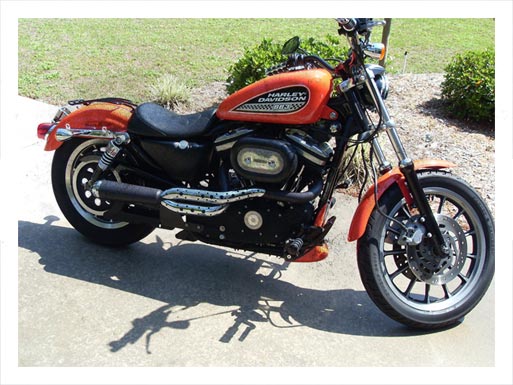 "I find your step by step videos extremely helpful and easy to follow."
JEFF M - PARTS UNKNOWN
LEARN FROM THE PROS
It's like having two zen masters in the shop with you.
Bring wrenching videos into your shop! With the ability to stream our videos on any mobile device, you can now watch Harley How-To videos while you work (maybe even at work).
Fix Your Hog Now