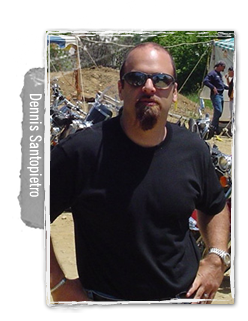 So How Did Fix My Hog Come About?
For a long time, I didn't know what to do with a wrench. My brother Paul and our longtime friend Bob LaRosa had a knack for fixing up and improving all things gas-powered; they were always tinkering with some type of go-kart, mini-bike, dirt bike or motorcycle. But while they did the work, I just enjoyed the rides.
We could never afford new models, so we would find a "deal" and the guys would make it run. I lost a few teeth trying to drive one of these "deals" once, but over time, they got better at wrenching and I got safer rides.
Down the road, I left for college, Bob went to the Motorcycle Mechanics Institute (MMI) and Paul became an auto mechanic.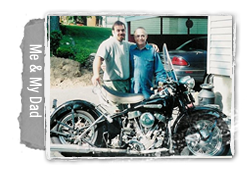 I moved from Connecticut to California with my 1984 Harley Davidson FXRS. I rode it up and down the golden coast every year and camped in Yosemite each spring. And with Bob 3,000 miles away, I had to find a local independent mechanic to do oil changes and maintenance work for $55/hour.
Over time, though, service jobs got more expensive. The rear tire had to be replaced. The clutch was going. A $100 simple service turned into a $1,000 service and repair. Soon I wondered, "Where's my old buddy Bob when I need him?"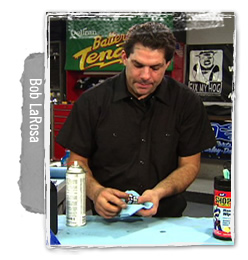 I moved several more times during those years, and I had a hard time finding a good independent mechanic in most places, so I looked into the world of dealers. Mechanics at dealerships get the job done well, but dishing out $85-$90/hour each visit cut into my travel money really fast.
As the world became more expensive and the cost of owning my Harley increased, I considered doing my own repairs. I said to myself, "Self, you've watched Bob and Paul service and repair motorcycles before. You can do this no problem!"
But then I realized that I knew nothing about how a motorcycle actually worked. I had no idea how to use the stuff inside a toolbox, and the factory service manual looked like it was written in Greek. I searched for help in "how-to" Harley-Davidson videos and found a few VHS tapes with good information, but they were too general and the audio/video quality was amateur at best.
Then the opportunity light bulb flicked on. I figured there had to be riders out there just like me who loved their motorcycle, but who hadn't a clue how to fix it when things went wrong.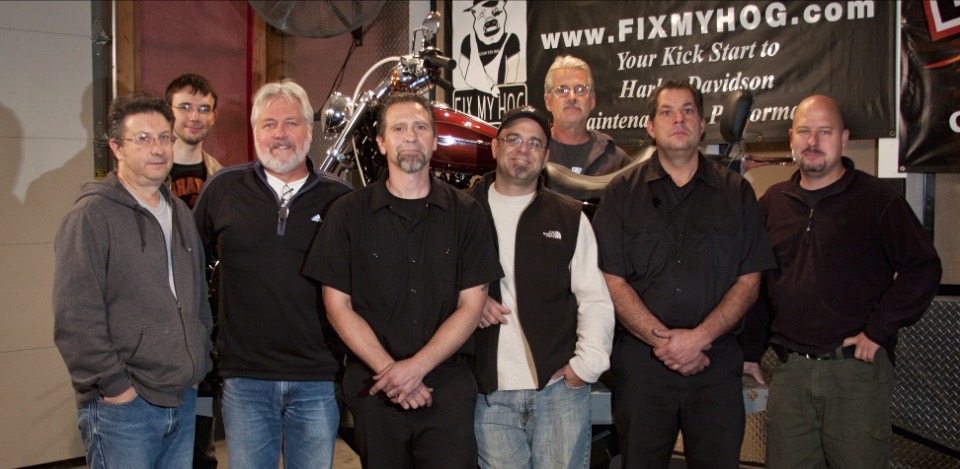 So I called Bob and told him about the lack of quality instructional material on the market. I said that I wanted to create a professional Harley-Davidson maintenance DVD and that I couldn't think of anyone better to do it. Bob went to school at MMI, worked for Harley for eight years, completed the PHD course work and was at the time the proud owner of his own garage.
He laughed and said I was crazy, but he ultimately agreed.
We brought a professional TV production setup to his shop (Lights, Cameras, and Jibs – oh my) and went at it. We made lessons for everyone and anyone who needed help with their machines, from shade tree or "at home" mechanics to more experienced jet engine repairers and diesel truck drivers.
After creating many hours of content from many more hours of hard work, we are now proud to be the only ones to have such extensive and high-quality Harley Davidson customization, repair and maintenance video instructions.
And ever since, the response has been tremendous. We get emails every day from customers saying things like, "Your Fix My Hog videos bring the factory service manual to life" and "I feel like I can tackle just about anything on my Harley with your videos."
Take my personal story as hard evidence. I was a kid that had never turned a wrench and now I can fully service and repair(still learning) my 1984 Harley-Davidson FXRS. All with a little (OK, a lot of) help from my friends, Bob LaRosa and his silent assistant, super tech, Mark DiPietro!
Wrench Safe,
Dennis Santopietro
Founder of Fix My Hog
Harley How-To Since 2004
Contact Me
It Takes a Village To Fix My Hog, Our Crew
The man that never said "No" with a heart of Gold! Bob LaRosa!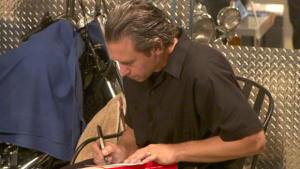 You know that really smart guy that doesn't say much? That's Mark DiPietro. He's a dear friend and one of the smartest guys I know. He's been wrenching forever and can fix anything mechanical. He's repaired machines at major manufacturing plants and worked with Bob LaRosa at their shop for many years. He's now the top tech at a local independent shop and works with us daily reviewing videos, writing descriptions, articles and answering technical questions. All this without saying much. P.S. If you search FMH long enough you will find a video, Mark's video, on Detailing Your Hog.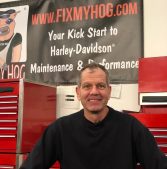 We welcome Mike Roen to Fix My Hog. Mike has been turning wrenches since an early age. He is an accomplished motorcycle racer, technician and has owned his own shop for over 15 years. He turns wrenches on Harleys everyday and has agreed to share his experiences with us. Watch an interview with Mike here.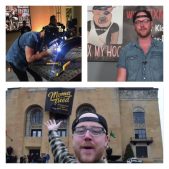 He wrenches, plays in a band, graduated welding school, started his own fabrication shop, Fifth Street Customs, and still finds time to ride. Nate Beck will be stopping by from time to time to update us on riding apparel, local rides and cool stuff.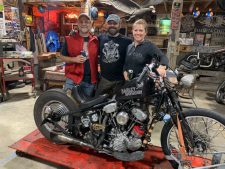 Kevin "Teach" Baas has a love for old motorcycles and the adventures his life has had because of them. Kevin joins FMH to share his knowledge on Knucklehead, Panhead, and Shovelhead era Harley-Davidsons. Here at FMH we want to expand our wrenching skills everyday and in turn bring you into the shops of those that have a passion for what they do. Kevin Baas is that person, he is passionate about these vintage motorcycles and we are happy he is sharing his know how with us. Learn More about Kevin at Vintage Bike Addiction and the awesome metal work he and his wife, Amy, create at Baas Metal Craft.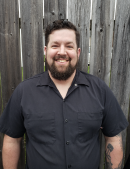 Steve Knoble is the owner of Knoble Moto and their focus is on programs for the DIY motorcyclist. Those who want to learn more about repairing and maintaining their motorcycle. He offers several classes through his partnership with Skidmark Garage. We are excited Steve joined us when it was hard for us to get out and shoot content at our partner shops. He provides us a great over the shoulder view of Harley how-to. Make sure to watch Nate Beck's interview with Steve here. If you are in the Cleveland area and want to take some classes with Steve stop by his site Knoble Moto.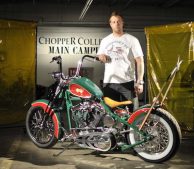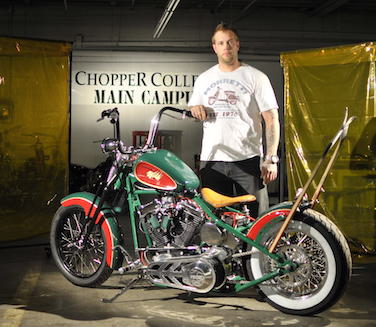 Tommy Creal has been fabricating, repairing and building motorcycles since the ripe age of 16, and was formally trained at the American Motorcycle Institute and in metal fabrication and welding at various schools. Tom leaped into the industry after developing Chopper College, a 3-day boot camp school geared towards hobbyists, professionals and mechanics. During his venture with Chopper College, he joined Allstate Insurance as their spokesman for motorcycle insurance and took to the road with his custom motorcycles. He taught classes at over 40 tour stops in just two years. After sharing his talents coast to coast for ten years, Tom opened another shop to build custom handcrafted motorcycles. Tom's clients include our former Vice President Joe Biden, the Minnesota Wild, and Fortune 50 Companies.
Watch Interview with Tommy Here