(6 Fast Facts)
Don Williams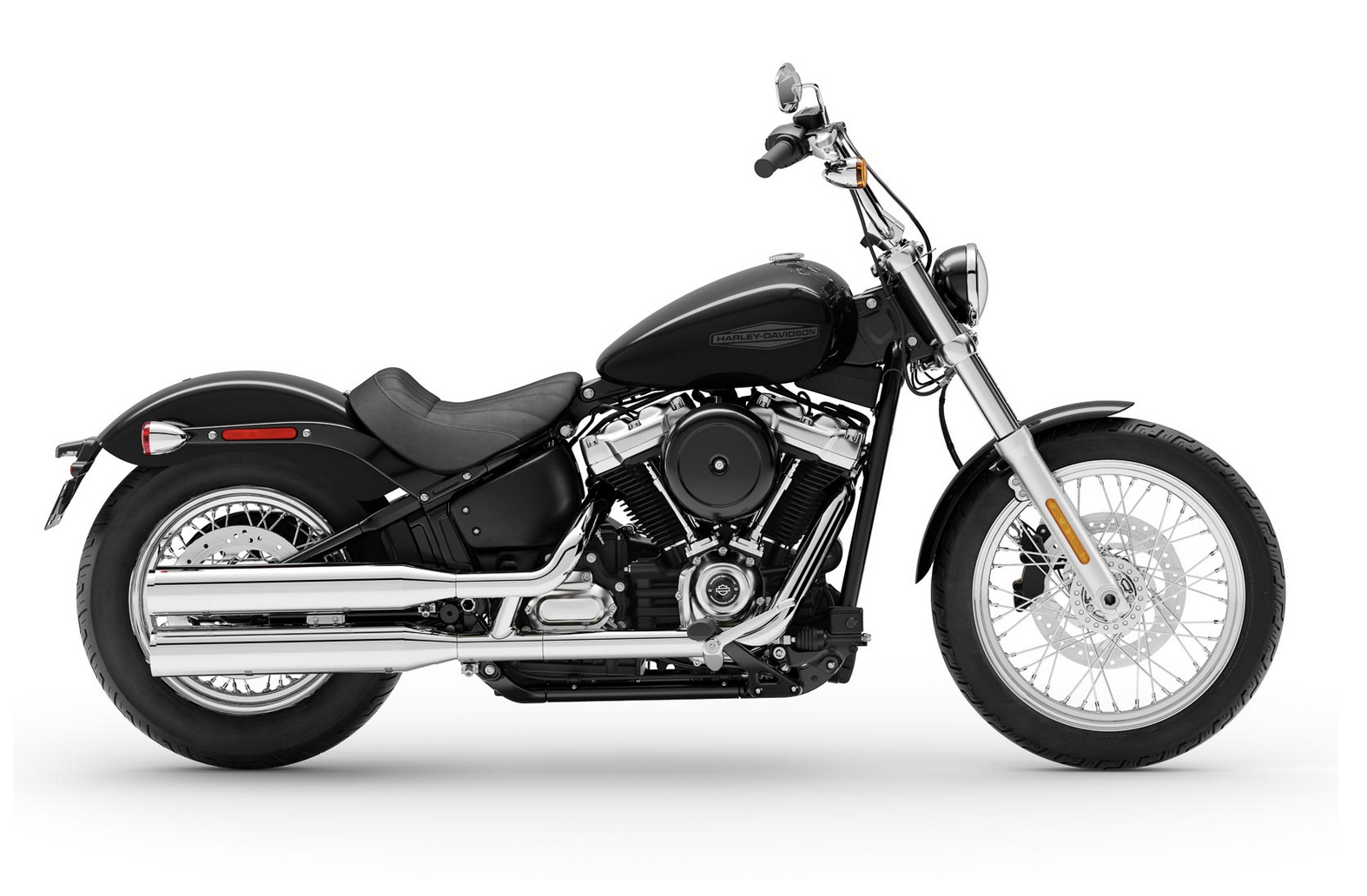 Aiming at both budget-minded big-inch cruiser fans, as well as serious customizers, the new 2020 Harley-Davidson Softail Standard is all about presenting buyers with a basic motorcycle at an attractive price—$13,599 MSRP. Although it's easy to call the Softail Standard a stripped-down model, it's fully rideable and looking good right off the showroom floor. Let's dive into this new, least-expensive 2020 Softail.
1. You get Milwaukee-Eight 107 powerplant with distinct visual touches. This motor is no slouch, putting out 110 ft-lbs of torque at 3000 rpm. The 107 is a mix of black paint along with polished pieces, with the rocker, primary, and timer covers all getting the semi-shiny treatment. The 3.5-gallon tank isn't exactly a peanut, but it shows off the motor nicely.
2. Chrome and black are the highlights of the day on the 2020 Harley-Davidson Softail Standard. The Vivid Black frame, fuel tank, air-cleaner cover, and short fenders, are contrasted by chrome rims, exhausts, mirrors, headlight bezel, turn signals, and mini-ape handlebars and riser bar clamp (which incorporates a tiny digital dash). Throw in polishing for the triple clamps and clear-coated fork legs, and you have a striking bobber-style motorcycle.
3. The solo seat height is approachable, and the suspension is not minimalist. You get the Showa Dual Bending Valve fork with 5.1 inches of travel, as well as the latest Softail back end with 3.4 inches of wheel travel controlled by the emulsion shock. That matches up well with a 26.8-inch seat height.
4. The 19-/16-inch wheel combo goes perfectly with the mini-apes and mid-controls. Harley-Davidson Series Dunlop D401s are mounted on the chrome steel rims with wire-spoke wheels. The disc is standard 300mm/292mm mix, with ABS as an option.
Read more from Ultimate Motorcycling and Don Williams Review Here