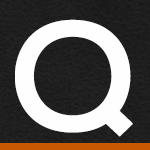 I have a 90 ultra classic HD and having trouble with the Harley charging system. When I start the bike, on the amp gauge, it shows 13 amps. When I turn the switch for the headlight it drops to 12 amps. If I use a turn signal or brake, the gauge will flickers back and froth. If I turn on the road light on top of everything else, the gauge will drop to between 8 and 10 amps. I believe the problem is in the stator, but how do I find out what amp stator I have and what size do I need to put back into the bike. Thanks for any and all help in this matter.
Via Email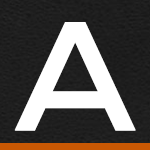 Randy,  The gauge you are reading is volts not amps. Are you using a Harley battery? Did you check input voltage? Put vdc meter across the battery pos and neg with mc at 2500 rpm should be 14 or 15 volts, refer to Touring Edition DVD and service manual. Do all 4 tests for 32 amp system which is what you have, maybe 22 amp. Split your production it doesn't matter if it is working correctly , use test light with m/c off, unplug regulator in crankcase and ground test light /probe one side at a time the regulator plug coming from the regulator if the light comes on you have bleed back – regulator no good. If this is the case change all three pieces not one at a time. (you never rebuild a top end on a big block and not the bottom end – you will surely spin a bearing first time you go to have fun with it)Do all four tests in service manual if all checks out good, chances are battery connections where not tight enough (don't be afraid to Loctite them – battery was not fully charged when installed) when doing tests remove spark plugs and rotate engine especially on the ohms resistance test to double check for a loose magnet on the stator. See what condition the plug coming out of the case is in, if it's been soaking in oil a long time; might be money well spent just to upgrade all 3 pieces, I believe compufire or engine electronics offers a 38 or 42 amp upgrade or the 32 will work just fine . Also keep in mind all volt gauges will read 1 – 2 volts off due to voltage drop in an old harness with a long path to travel, not a worry , always check input voltage directly from the battery positive and negative.
Wrench Safe, FMH
Related Videos: Harley-Davidson Charging System Removal
Have more questions? Check out the Tags here and our Q&A index page to find some answers here.
James

Customer Service

johnny2012

Customer Service

Jim

Customer Service

Jim

Brian

Brian

DAVID ELI GONZALEZ

Customer Service