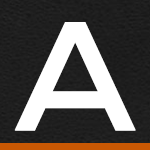 From Our Friends at DynoJet:
One big question is about re-mapping after changing the exhaust. Some say do it, other's say it's not necessary. More does than do not. Do I need to remap if I change aftermarket exhaust for another aftermarket exhaust? The work has been done.
Why do it again?
To get the most performance out of your bike remapping the fuel injection is a must. With just a setup of pipes installed, it is not imperative to remap the fuel curve as it will not run lean enough to cause any damage. If you were to purchase an exhaust that is similar in size, shape, volume, and design then remapping the fuel injection may not be necessary. But if you go from a set of slip-ons to a 2:1 full system remapping will be necessary.
Related Video:
EFI Buyers Guide and Exhaust Reviews and Installs
Have more questions? Check out the Tags below and our Harley Tips: A-Z index page to find some answers.
Nando

Drew

Don

Dennis Santopietro

Michael

Customer Service Techs

Joe

Customer Service Techs

Daniel

Customer Service

Paul

David

JR

Richard Runyon

Joe

Russell johnson

stan

Customer Service

Glenn

White Horse

Don Eitel

Don Figuerres

Customer Service

andre

Customer Service

Mark

Customer Service

Don Galyardt

Customer Service

Donna Veal

Earl

Customer Service

Joseph

Customer Service

Doug

Customer Service

wade

Customer Service

Don

Mark

Truck

Leon

Lee greenberg

Jim Riter

Customer Service

ronald bieber

Customer Service