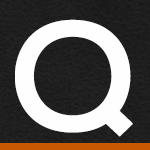 XL1200 Custom Sportster – I have an oil leak at the clutch cable end that is about the size of a quarter or half dollar after it sets for a bit. The cable end is tight, would you think it may be the "O" ring. I have almost 23k on it and have changed the primary fluid a few times and did a clutch adjustment the last time and it has been leaking ever since. I drain well and only put in 1 qt. and I am about to change it again and will look closer for problems, I am pretty sure the quad seal is fine, but I will install a new one. BTW-I have the Sportster edition the Fix My Hog video, good job. Thanks and have a good one.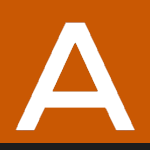 Yes, your cable o-ring may need to be replaced but older cables will also tend to leak from the cable's casing. When this happens, it can be deceiving. This means replacing your cable. Also, be sure that it is not leaking from your shifter shaft seal. I'm not sure if that is what You meant by "quad seal".

Feedback: I think you are right, it could very well be the cable leaking from the end, I did pick up an "O" ring just in case, by quad seal I am meaning clutch inspection cover seal which I don't think it would cause the leak. I'll try to see what is going on my next service which I have moved up 1k mi., been doing 3k now going to 4k…

This just in:
I was just reviewing some of your solutions to problems a d on the problem of leaking oil from the clutch cable area on the Sportster and I discovered a other possible cause for leakage. I discovered that mud bees plugged the transmission vent on my wife's 2007 Sportster. Oil was being forced up the cable and leaking down the cable from the adjuster nut area and running down the cable and dripping off near the case. After cleaning out the mud bee obstruction and cleaning the oil mess, no more oil leak. – Richard T.