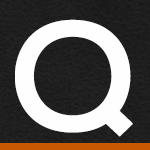 What is the difference between a Dual Exhaust vs a 2 Into 1 system in relation to why a 2 into 1 provides more power?
Via Email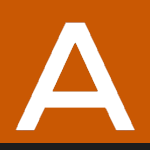 When looking at Dual Exhaust vs a 2 Into 1, it really depends on how you define power. A lot of information available boasts peak power numbers, these numbers are usually at an RPM range that most bikes rarely see. To really understand how a system performs you need to look at a Dyno graph all the way through the RPM range.
There are a lot of factors that affect where a pipe makes power. Engine size, compression, cam timing, cam overlap, valve size, and intake size are all part of the equation. The biggest factor to consider is at what RPM range the bike will be ridden at consistently. The fact is that pipes designed for race bikes, which are ridden in a very narrow high RPM band, will not perform on a street bike. A general statement that can be made is; longer smaller diameter pipes make low-end power and shorter large diameter pipes make top end power.

Related Fix My Hog Videos:
Performance Upgrades
One other design constraint to remember is styling. Everybody has his or her own opinion on what's going to look good on his or her motorcycle. Drag pipes just wouldn't be drag pipes if there was a collector stuck on the end of them. With all of this in mind, there are a couple of fundamental differences between 2:2 and 2:1 exhausts when it comes to design. The advantage of a 2:2 is that the pipes are separate so the length can be fine tuned for a specific power band. You can also tune each pipe length per cylinder if necessary.
Also, you have far more styling latitude. The disadvantage is that the power band is narrower. The advantage of a 2:1 is that you tie the cylinders together giving you the ability to take advantage of the natural scavenging affect that occurs between the cylinders during the intake and exhaust valve cycles. This tends to give you a far broader power band and greater overall performance.
Have more questions? Check out our Q&A index page to find some answers.
Jeremiah

Jason

Gerardo

Jay Mack

Customer Service

Jay Mack

Customer Service

Brian

Newt

Customer Service

matt

Customer Service

simon

Customer Service

Richard

Customer Service

Frank

Aaron N Mcgaughey

Eric

eddie m