Bikes, Parts, Apparel – Yes Please
Throughout the years, the motorcycle industry has seen various trends come and go, however it also spawned three legends who surpass these trends. From the west Arlen Ness, who sadly passed away recently, from the east, Dave Perewitz, and the north, Donnie Smith. These three builders alone have more talent building bikes than most of us mere mortals could ever dream of having. While the years pass, their influence has not faded nor have they seemed to slow down. Arlen started Arlen Ness, designer and manufacturer of parts. Dave Perewitz continues to turn out killer award winning customs with his daughter Jody at Perewitz Cycle Fab, and Donnie Smith who takes time from his busy schedule at Donnie Smith Custom Cycles to host one hell of a motorcycle show.
Spring in the Twin Cities means two things for motorcyclists. Its time to get the bikes out of storage and head to the Donnie Smith Show. In its 32nd year, the Donnie Smith Bike Show kicks off the riding season in style with custom choppers and baggers. The show is held in March at the St Paul River Centre, and although it has been going for 32 years now, Donnie has managed to maintain an authentic grassroots feel. Through the chosen bikes and vendors, a little corporate, a little new school and a lot of old school, theres something for everyone to drool over and take home.
A standout bike for me this year was "Zeus", a hardtail knuckle built by Kevin Baas and his students at Lakeville North. Kevin has been a high school shop teacher for longer than I've been motorcycling and teaches his students not only cutting, welding, grinding, geometry and more through motorcycle building but also life skills such as problem solving and perseverance. Last year I interviewed Kevin and his students as they were just starting Zeus. At that point it was just a low slung hardtail roller that was dropped two inches with a Sugar Bear Springer. After putting in a classic knucklehead, Kevin and his students even went the extra mile with a custom tooled leather wrapped gas tank and rear fender. Zeus was featured at Sturgis this year at the Passion Built show, at Mama Tried over in Milwaukee and here this year at Donnie Smith.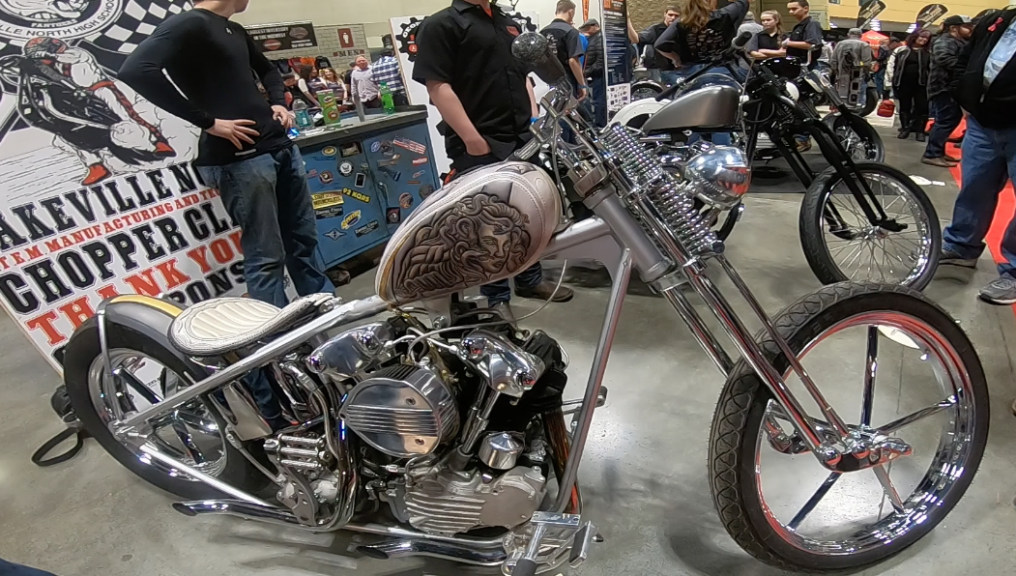 The midwest loves big wheel baggers and Donnie Smith Show loves them too. Every year jaws are dropped at the innovation with custom baggers. This years standout for me was PJ's Garage out of Milwaukee, WI. They had a couple bikes there and the engraving work on both was off the charts. Their unique frames and custom touches like welded chain handlebars really set their bikes above and beyond the rest.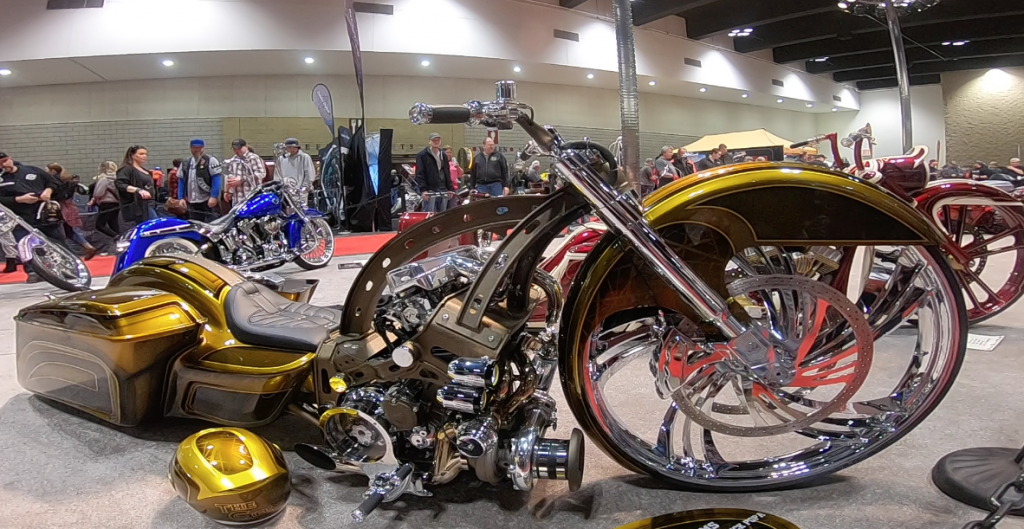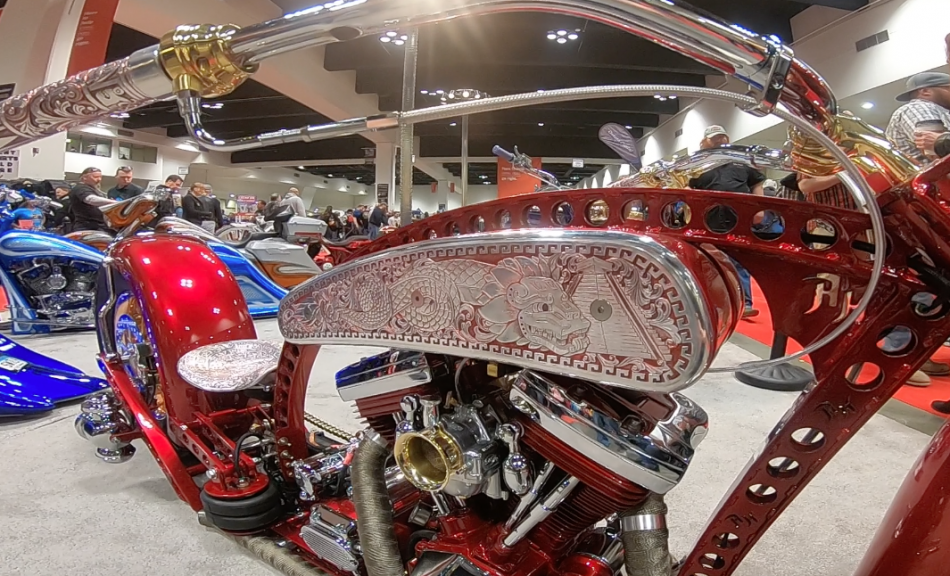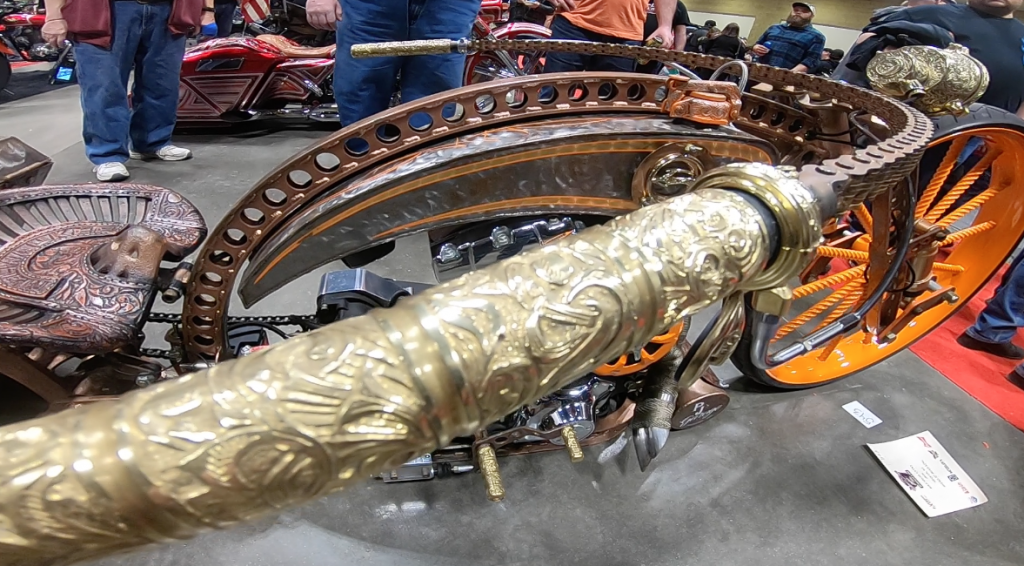 Of course it wouldn't be a motorcycle show without old iron. Knuck, pan and shovel chops were out in full force as well. Every subgenera of chop was covered from short chops to long bikes with crazy raked out front ends. Detail touches such as custom air cleaners and original tank badges adorned skinny "Frisco-style" mounted chopper tanks.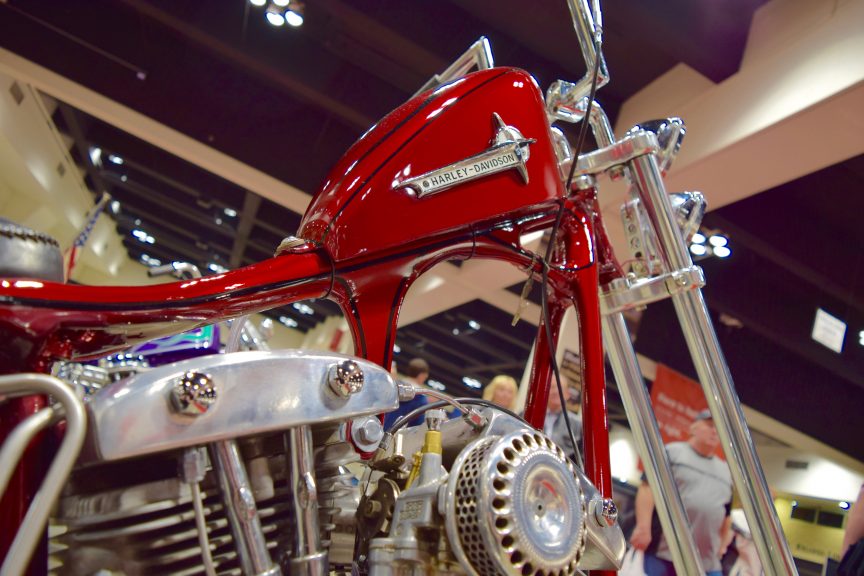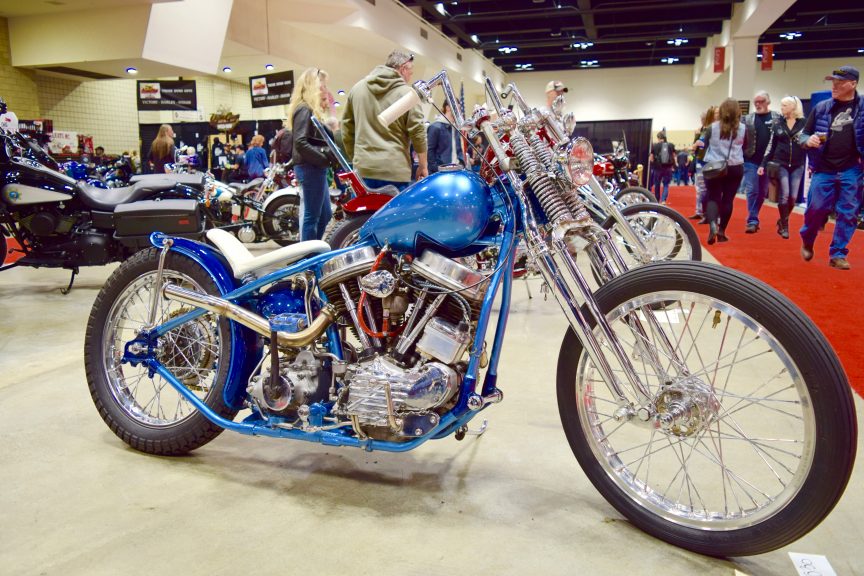 One of the most unique builds was a '94 Sportster built by Jeff Anderson. Jeff took the engine and customized just about everything else to resemble the old 1920's JD even down to the paint style. I've been to quite a few shows but have never seen anything even remotely similar. A true stand out.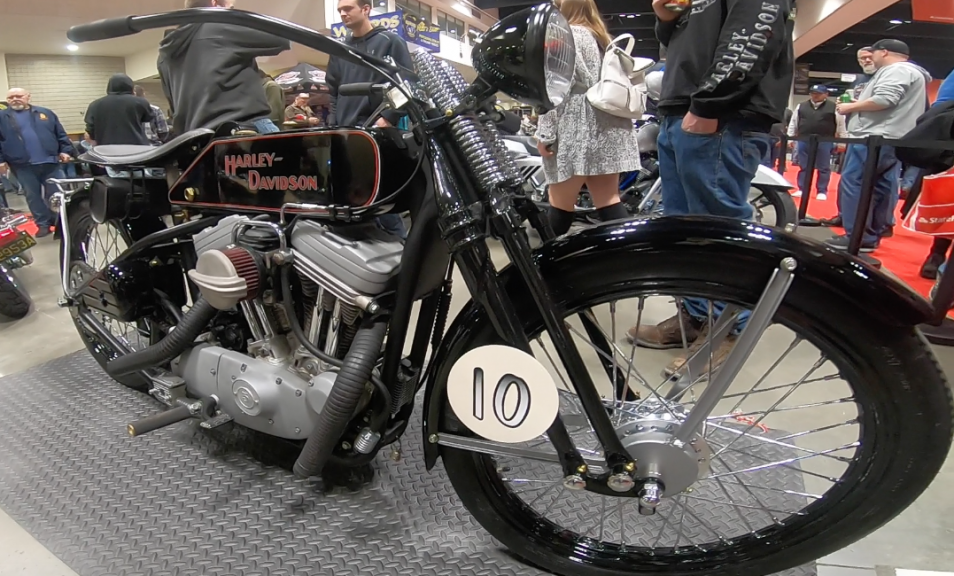 This is a show where you want to show up as early as possible on Saturday morning. Donnie Smith Show also has one of the best swap meets around with hard to find parts and memorabilia. The good items go quick so my suggestion is getting there early and starting with the swap meet.
There's no better way to kick off the motorcycle season than a solid motorcycle show and the Donnie Smith Show is never one to miss. Seeing that it is now spring and motorcycle season, there's a Sportster calling my name. Until next time, ride safe, wrench safe, and we'll see you on the road!
See the video of the Donnie Smith Bike Show here.
Please stop by our sponsors Gatorz and Harley-Davidson Footwear to learn more.