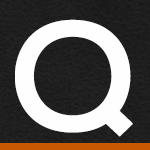 Well maybe someone can help me. I have a 2015 ROADGLIDE SPECIAL. The dealer installed S&S power tune duals, V&H VO2 AF from my 2012 RGC. Also have V&H FP3 tuner also installed by dealer. Since I picked up bike I have been having a few issues. First idle is rough occasionally. Other issue is that when running down interstate, when RPM is in the range between 2500-3500, which is the cruising range of 70-75 mph. Seems that the engine is lacking fuel or something. As soon as I get above 3500 rpm, the bike takes off and runs well. Talked with VH and they sent me another tuner and it still does it. The tech that installed the tuner on my Harley said he noticed it also but said it would work itself out. Well 2500 miles later and several different tunes it's still there. Would like the bike corrected. Any suggestions? The tuner is now married to the bike and I can't afford to go with another tuner. Several of my friends have the same tuner and have had no issues. Please help.
Via Email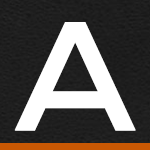 You did not mention: Did anything change as you experimented with different maps? Anything noticeably better, or worse?
We would suggest making an appointment to get your bike up on a Dyno. The graph you read will show you exactly what is happening in that RPM range. When you determine what the m/c needs (more, or less fuel) in the specific RPM range; it may be a good idea to contact V&H again. Ask them if they can send you a few more, different maps to try. V&H are really good about working with such issues. Even better if you contact someone from tech support before hand. See if you can have someone on the hook that you can call while the m/c is still hot, on the Dyno. Related Videos: Fuel Pak

Have more questions? Check out the Tags here and our Q&A index page to find some answers here.
LOWELL

Customer Service Techs

Len

tom

Customer Service Techs

Rodney

Customer Service Techs

Terry

Customer Service Techs

Michael Valgos

Customer Service

DOUGLAS MURPHY