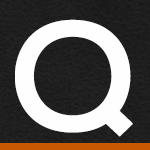 While starting up the bike this week after winter storage, I noticed oil pouring out of the oil breather and had to shut it off. What could be the problem?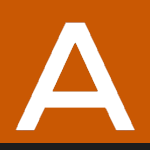 Hello Larry,This problem is known as oil sumping, it happens when then gravity and static pressure of oil in the tank located above the oil pump push the check ball upward and oil drips into the crankcase. Below the flywheels locate the breather hose and put it into a 2 liter soda bottle. Start the m/c and let it pump itself out approx. 1 to 1 ½ qts depending on how long the m/c sat and sumped. If you use a clean bottle, you can put the oil back into the tank. Make sure sumping has stopped out of the breather hose and cap off oil system when m/c has warmed up. Do not add more oil until sumped oil has stopped coming out of the breather hose or oil tank will be overfull and blow dipstick out of the tank and make a mess. There is no good reliable repair for this problem. Use the bottle on your breather hose at first start up, it may not do it every year depends on where the engine stops and how long it sits. Also yours is the last year of that style oil pump and breather system.
Wrench Safe, FMH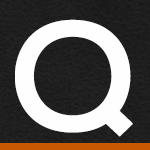 I need some HELP. Recently bought a 1990 softtail and tried to start it after its been storage for 4-6 years. as the engine cranks over and fires there's a stream of oil coming from the hole in the round plate that the air filter is attached to. what's causing this and how do I fix it/ there is an oil line coming from the back of the oil pump that goes directly to this location.
Thanks, Max Hall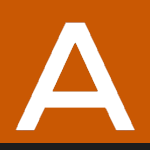 Hi, Max. While your bike sat, oil sumped to the bottom of the crank case; it now needs to be evacuated. You have a bottom breathing motor and it "breathes", or vents, through the oil line that is routed to your air cleaner assembly. The excess oil will exit from this, bottom breathing, vent line. Remove the oil line from the back of your air cleaner backing plate. Make an extension, so you can run this line downward and into an oil drain pan or container. Verify that you have enough oil in your oil tank and let this m/c run for a little while. This will evacuate the rest of the lingering, old, oil. After this is resolved, be sure to change your oil & filter.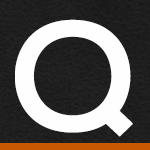 1988 Harley Davidson FLHS – My Name is Michael. I own a MC repair shop in Oak Harbor Wa. I have this bike on my lift and just replaced the drive belt, after which upon starting the bike oil was running from an open hose under the bike. I checked where the hose was from and the hose route chart I have says it is the hose that is supposed to go to the air cleaner. This bike has a S&S G carb on it and matching air filter with no breather attached. I decided to run an independent breather and mount it higher than the engine….still there is oil blowing out of it…..HELP….it does not have breathing heads….why is oil blowing out of this hose?…can you help me!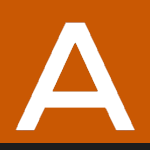 That is a bottom breathing motor. The open oil line is your bottom breather. It was originally plumed to your air cleaner assembly when everything was stock. The S&S backing plate has an allocation for a 90 degree fitting where the line can be routed, however it is typically better to route the breather hose to the ground (EPA would disagree).
Oil has sumped into the bottom of your crankcase and is blowing out of the breather line. This is typical after a bottom breathing bike sits for a prolonged period of time. If the bike has not been sitting and this is happening, we would suggest inspecting your oil pump. Open the inner tower to inspect for any foreign debris that may keep the check ball (bearing) from seating. You can stretch the spring 1/4″ longer as well. If the problem continues, you will need to inspect your oil pump gears & breather valve.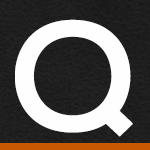 I've seen on your Fix My Hog webpage mention of "Sumping" which causes loss of power. Is there a test for this and what is usually involved correcting the condition? In terms of hours of labor at a dealer, what would you expect it would take to fix it?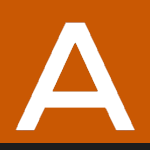 Sumping does not cause loss of power.
It is when engine oil seeps/sumps into the bottom of the motor's crankcase. Upon start up, the oil eventually returns to the oil tank. On older, bottom breathing motors (pre 96) sumped oil would also pump out of the bottom breathing vent and onto the ground. Softail models and older FX models are more likely to sump because of the high oil tank location. Gravity comes more into play. Touring models have an oil pan, in a low position, beneath the transmission.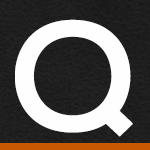 1988 XL H 883 I recently got this bike a couple weeks ago. It been sitting in a garage for quite sometime. I got the bike running. I would start it everyday and take it around the neighborhood to keep it running until tags came in. Well, I started this bike yesterday and it was running for about 30sec and the oil dipstick popped off the oil tank and oil was over flowing out of the tank. Never seen this before. Any chance you could help me where to start?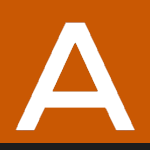 Your oil was, most likely, over full. If the bike sat for an extended period of time, oil may have sumped into the crankcase. Sometimes, the oil tank may actually look completely empty after sumping. If anyone added oil at that time, it was over filled. You may not have previously run the bike long enough for it to scavenge the oil in the bottom of the crankcase: enough to have the fill plug pop out. Suggest setting the correct oil level with the bike standing upright.



Related Fix My Hog Videos:

http://www.fixmyhog.com/video/001494_winter-storage/

Harley Tappet Oil Screen Cleaning