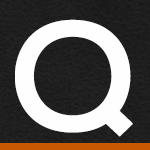 I recently purchased your DVD for my 2000, 883 Custom Harley Davidson Sportster and the DVD is greatly informative. Keep up the good work. I would like to convert my XL 883 to 1200. What is your recommendation on the kit I have listed below?

1200 SILVER BIG BORE CONVERSION KIT SPORTSTER 86-03

BRAND NEW ITEM! IN ORIGINAL BOX!
NO HEAD WORK NECESSARY
BIG BORE KIT DOES NOT REQUIRE ANY MACHINING!
Convert your 1986 – 2003 Harley 883 Sportster with this #11- 0473 1200cc XL Conversion Cylinder and Piston set by Motor Shop.
Includes 2 Pre-Fit Silver finished cylinders with fitted Wiseco 9.5:1 reverse dome pistons, Matching Hastings Piston Rings, 2 Head Gaskets, 2 Base Gaskets.

Via Email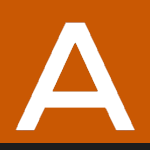 Harry,  Great kit if you are not afraid of high rpms remember that by using the stock heads that is and always will be the limiting factor for flow, you need rpm to pull air/fuel through the small port and by the small valve. Best bet is to save some money and buy a set of buell thunderbolt heads and then you will be riding a better mouse trap. Snap the throttle and wind up on your back. Make sure the boring is done 100% correct or you are wasting time and money, rings will not seat and the blow-by will kill all power. Mikuni carb is also a great option; stock ignition with rev limiter is also a problem not enough advance soon enough. Need good fuel or additive, a lot of options so, do your homework. Don't just shop price, you may be disappointed after a few rides.    Wrench Safe, FMH


Have more questions? Check out our Q&A index page to find some answers.
floyd last

Customer Service