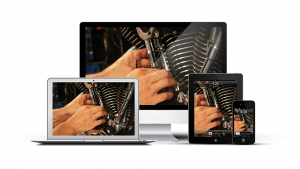 Enjoy your 30 DAY GOLD FREE TRIAL! If you continue after the free trial you receive the special rate of $20.00 (83% off) for your first FULL YEAR.
Learn at your own pace
Access to our extensive library
Videos at all skill levels
Knowledge when you need it
Select your membership plan and get our best Harley how-to videos with 24/7 access to tips and techniques from our professional crew, automatic renewal and our 'cancel anytime' policy.