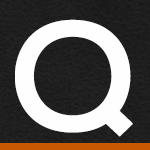 I'm considering performance pipes for 2008 Heritage softail. I really like the true dual look—fish tails are neither here nor there. I really want to increase low-end power and cool the bike off as much as possible. I'm really looking for advice on a complete Stage 1 make-over. I THINK I'd prefer the Bassani true dual headers with either Mean Mother/Kerker slip-ons. Is this a possible fit? Would I be better off just going with Bassani everything? What power module and which air filter would you pick for this set-up?
My second choice is probably the same idea but with Samson true dual headers. The same questions apply. Lastly, If neither of the above combinations are possible, which 2-1 system would you recommend (along with the power manager and breather)?


Charles, '08 Heritage Soft Tail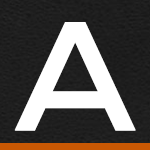 From SuperTrapp's Jeff Wells:
Your goal of better bottom end torque and true duals don't mix, by nature true dual head pipes lose a slight amount of bottom end torque compared to the stock head pipes, so if you are going to go that route, know this up front and also choose head pipes that stay with the smaller diameter primaries (1.75"). Also, by eliminating the cross-over of the stock system, true duals are substantially louder than stock when the same mufflers are used.As for mufflers, The Mean Mother Slip-Ons are designed for the 09-10 FLH, not the Softail. So you could go the route of the Kerkers or the SuperTrapp SE muffler on your Softail. Keep in mind again however that the true dual head pipes add substantially to the volume.
Now, for the best performance across the board, go the route of a SuperTrapp 2:1 SuperMeg, This system will provide the absolute best bottom end torque and pull thru the entire RPM range. As for a controller, many of them are fairly comparable, but some of the 'self tune' modules that retain the bikes fully closed loop system are the best way to go; Terry, Accel, etc. with a closed loop system there should be no need for dyno tunes. Air Intakes, there are many out there that work very well, many that don't, go with a trusted company that has been doing it a long time, someone that is focused on performance, not just pointy shiny things that create more intake turbulence and loss of power. Regardless of your ultimate decision, get out and go ride and enjoy it. From Dennis at Fix My Hog: Check out SuperTrapp, PowerCommander, Wimmer and our Bolt-On DVDs to see how to install them all. -Wrench Safe, Team FMH Related Videos: Softail Performance Upgrades

Have more questions? Check out the Tags here and our Q&A index page to find some answers here.
Customer Service

Stephen Herbert

Paul Osborn

Customer Service