Our partnership with Cobra brings us this video on the full Cobra motorcycle exhaust. You've done your research and you want to add a full exhaust, air intake and fuel management system to your Hog. Bob LaRosa reviews Cobra's PowrPort crossover exhaust and what you need to have in order to get that next level of performance.
Everyone loves the clean look of a true-dual system, but the truth is, those systems don't always deliver when it comes to performance. Because of the Cobra PowrPort crossover this system performs like a true 2-into-1 pipe with the clean look of a traditional dual system. The PowrPort Dual head pipes fatten the low end and mid-range torque curve, perfect for touring and highway use. Includes oxygen sensor bungs.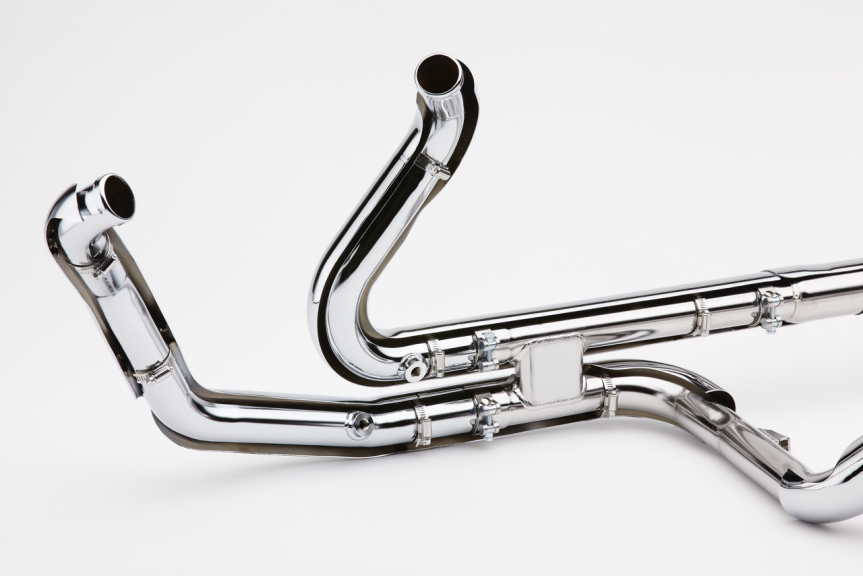 Cobra even has sound files for all their exhaust.
Check them out: Ride Along – Listen
Learn more about performance gains and Cobra with these videos:
Fix My Hog Reviews Cobra – Exhaust and More
Slip-Ons
Full Exhaust Systems
Air Intakes
Fuel Management Systems
See more at www.CobraUSA.com