Some call it the Harley Wobble, others call it the Death Wobble. However, most never experience it but we all have heard of the Harley Wobble.
Before getting into it, here are just a couple of the many questions we have received on the Harley Wobble since Fix My Hog started back in 2004.
1. Do you know anything about correcting the Harley wobble in my 2012 Road King? Between 90-100 and in a curve, I get a wild wobble. Do you have any tips on this? – Ken
2. I have a 1999 Road King and my bike wobbles. I installed an engine stabilizer on it, motor mounts did not get replaced as they look good. After set and done it still wobbles, the handlebars do when I go over 75. – Via Email
If you or a friend has had a similar experience, please take a moment to watch this Chat with Bob video. After, you can review our 6-step Harley Wobble guide, as well as read through the hundreds of comments in the discussion board to gain more insight.
Harley Wobble Chat with Bob
6 Steps to Fix Your Harley Wobble
Check out these six basic and advanced maintenance procedures you can perform to keep or improve the rideablity of your motorcycle.
1. Tires and Tire Pressure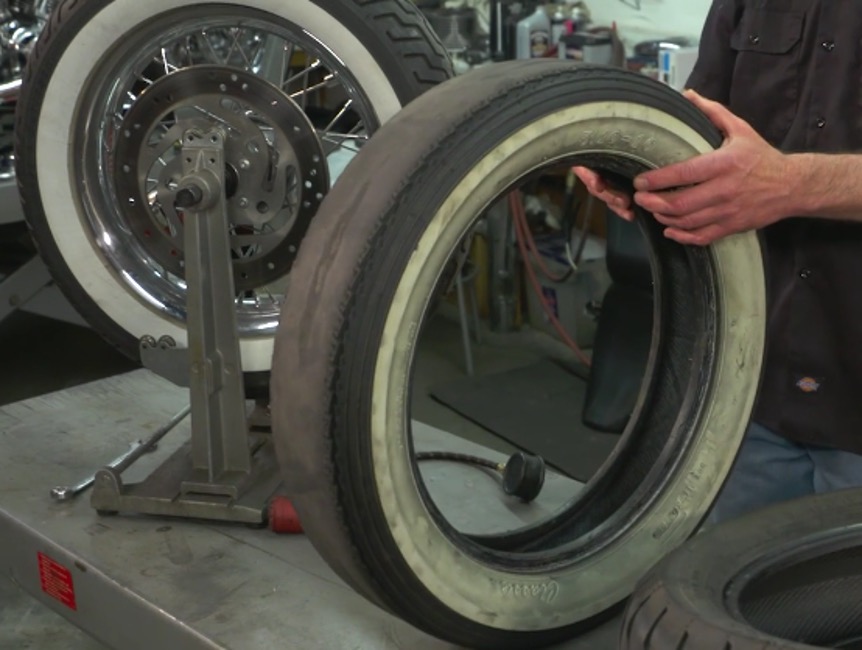 Tire pressures and tire conditions are probably the most overlooked area of a motorcycle. Running bald or damaged tires on a motorcycle is extremely dangerous. Check your tire pressure at least once a month better yet before every ride. When buying new tires look for the date they were made. Put a hand on them and feel for any cupping.
Videos for your Tires and Wheels:
2. Wheel Bearings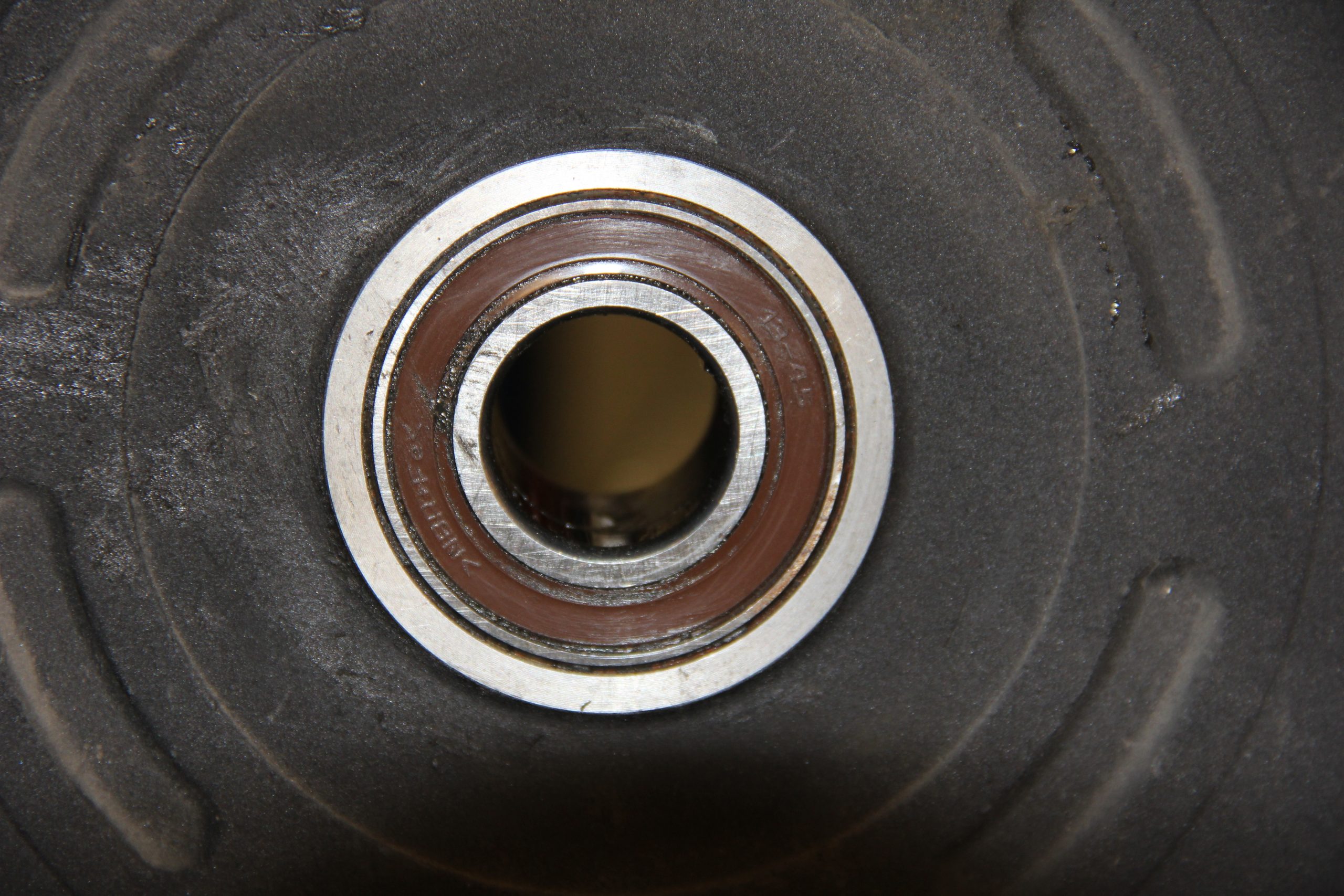 Bad wheel bearings can cause a wobble. Sometimes you will be able to hear a failing bearing when coasting with no throttle and the clutch lever pulled in. Other times, you will have to remove a wheel and physically feel the bearing to determine weather or not it is bad. If your motorcycle has high miles and bearings have not been replaced, plan to change bearings at your next tire change.

Videos for Wheel Bearings:
3. Belt Deflection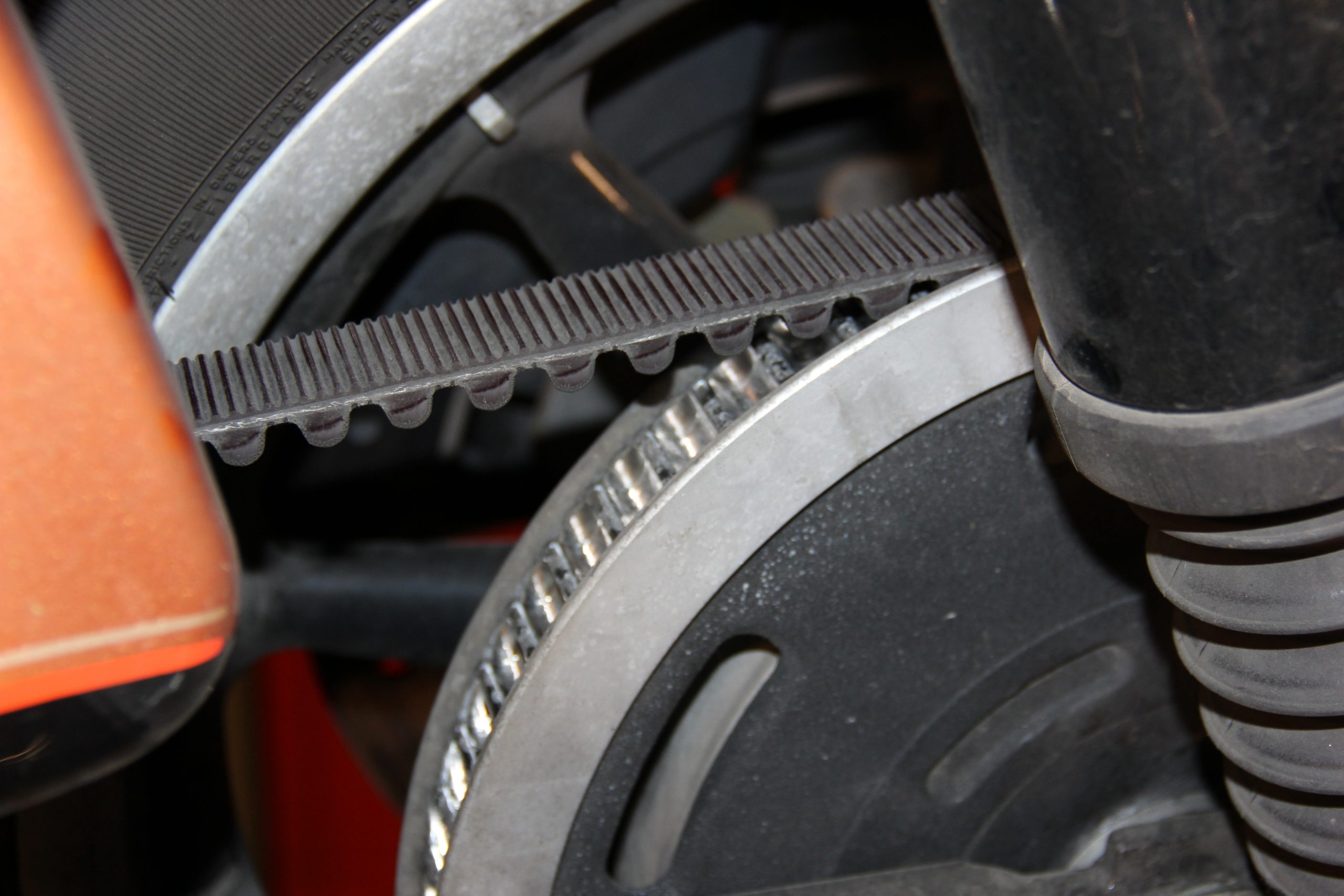 Incorrect belt deflection can adversely affect handling on your Harley Davidson. Refer to the factory service manual for the correct spec for your year and model. Check your belt deflection when you check your lights and tire pressures during your pre ride inspection. Also check for correct shock air pressure for your load.
Videos for Belt Deflection:
4. Spoke Adjustment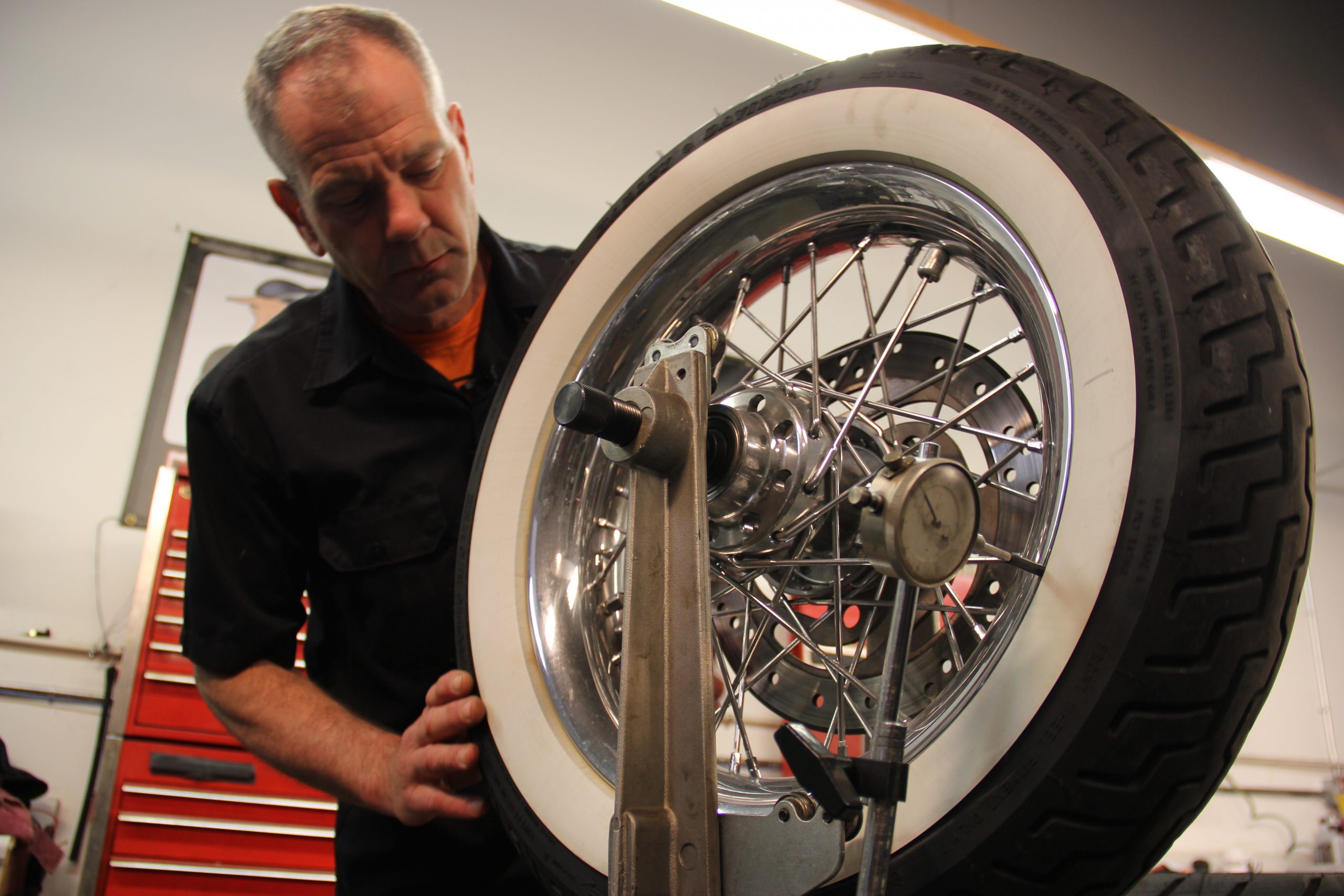 If your motorcycle has spoke wheels, spoke inspection and maintenance is very important. Loose spokes will not only adversely affect handling but will also damage your wheel hub. If not maintained, lateral and radial rim run out will change and a wobble will occur.
Videos for Spoke Adjustment:

5. Front Motor Mount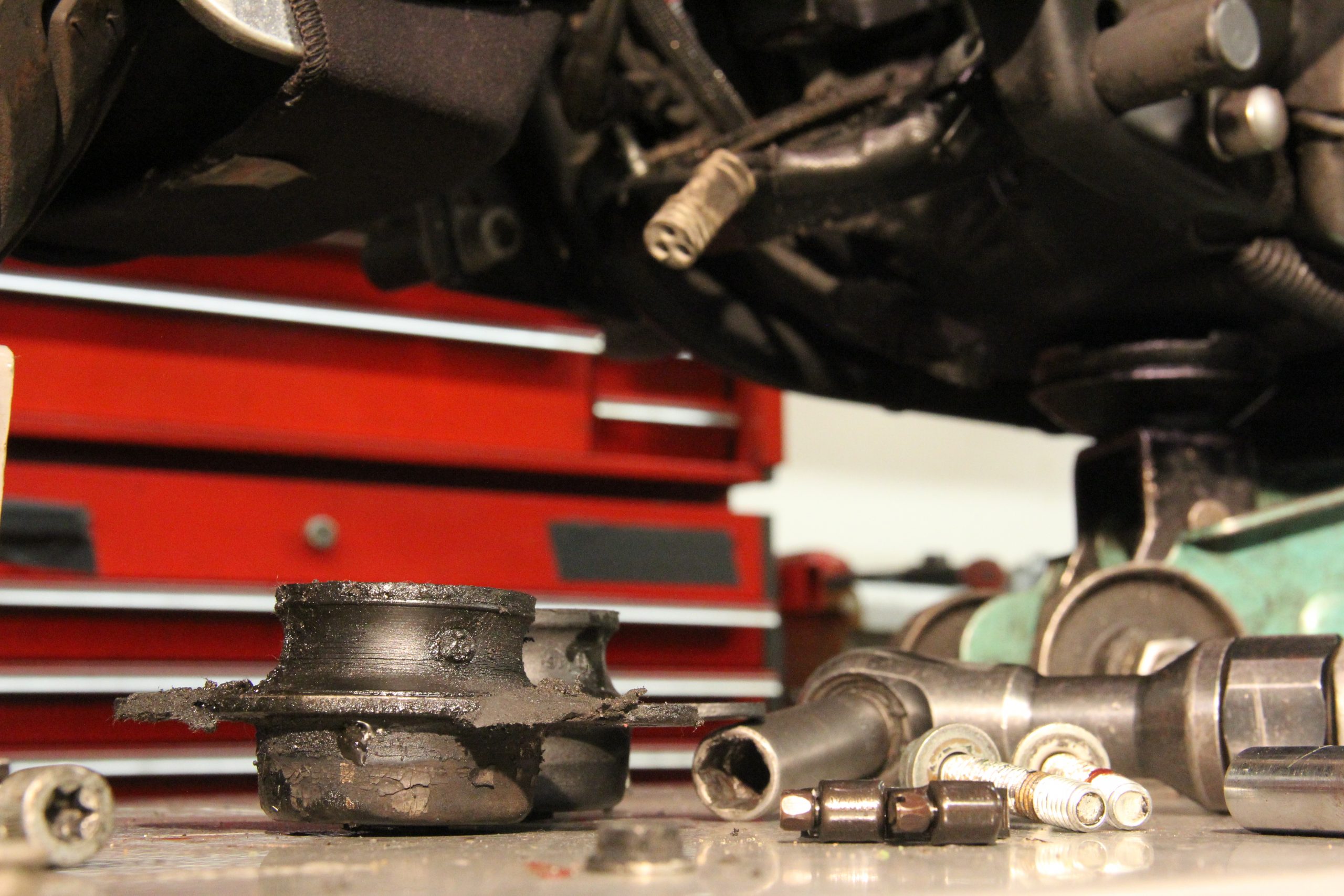 A worn or torn front motor mount can be the source of a wobble on a Harley Davidson®. The design had been very much the same until 2009. Three rubber mounts support the entire weight of the motor, transmission, and drive. Inspect your front motor mount whenever performing regular maintenance.
Videos for Motor Mounts:
6. Steering Head Bearings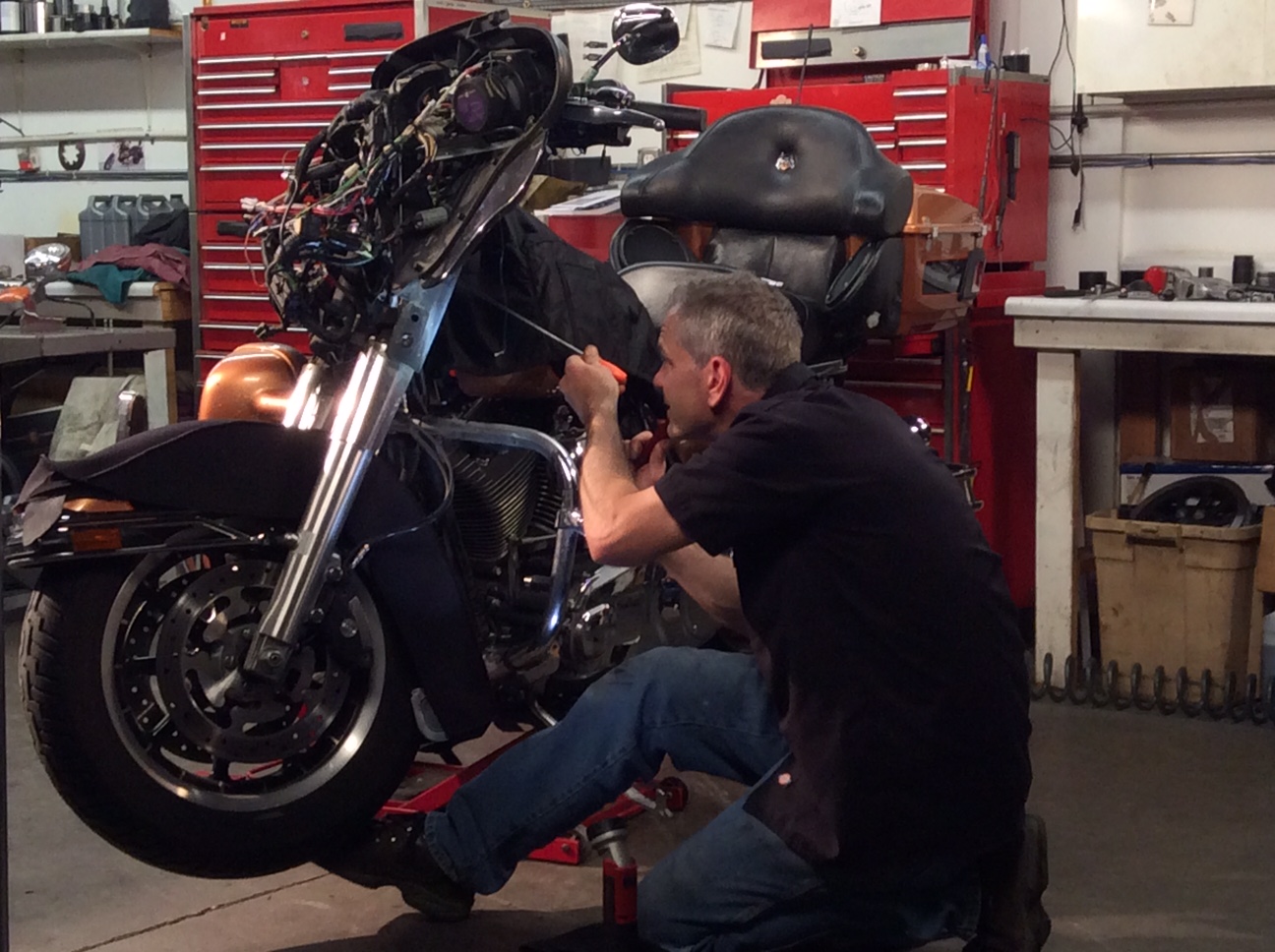 Incorrect neck adjustment will cause wobble, on deceleration or at high speeds. A loose neck is the most common culprit of wobble after tires and wheels. Neck inspection and adjustment is an important service point on a major service that should never be overlooked.
Videos for Steering Head Bearings:
Fix Your Harley® Wobble Class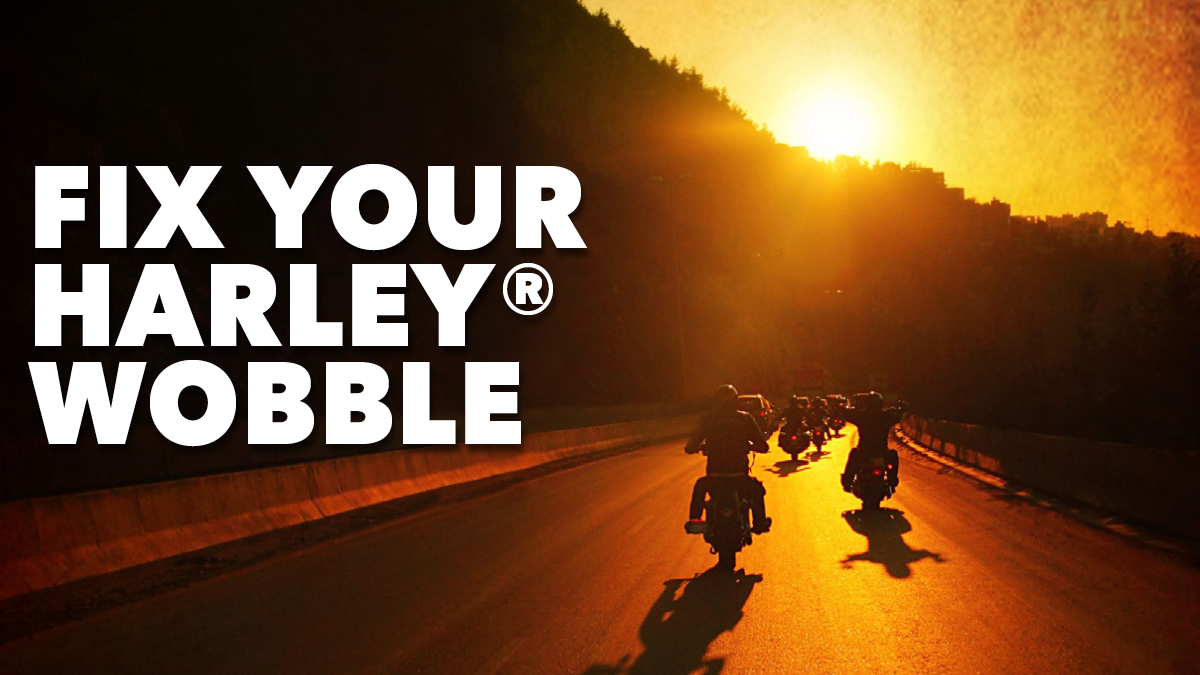 We felt this topic deserved it's own Class. You can purchase it and keep it as part of your reference materials for service and maintenance. Purchase Fix Your Harley® Wobble Class today.
If you have had some experience with this problem, please feel free to share it with others in the comment section below.