It is imperative that the inner cam bearing removal is done and they are replaced whenever performing maintenance, repairs, or upgrades to your Twin Cam cam compartment.
A specialty tool is needed to, both, cam bearing removal and to replace the cam bearings. Do not attempt replacing these cam bearings without using a tool that is specifically designed for this job.
Before completing cam bearing removal of the old bearings it is important to inspect the old bearings, as they sit, in the right side crankcase. If one or both of these bearings are damaged or missing material, a closer inspection will be needed in order to scavenge the broken fragments. The same goes for the cam plate bearings.
If one or both bearings are broken and apart, the bottom end will need to be pulled from the frame so that the crankcases can be split and completely cleaned. If, even one small needle bearing or piece of metal debris is left behind, it can inevitably be catastrophic to the motor upon reassembly.
Torrington inner cam bearings are suggested. They have proven to be of superior quality and design. They are tried and true. Lube the new cam bearings with clean motor oil or assembly lube and begin pressing into position with the specialty tool.
As soon as more resistance is felt, stop! Do not continue to reef on the tool. Doing so will result in damage to the crankcase or damage to the new cam bearings.
Here is an example of a worse case scenario on an 88ci Twin Cam. Pics from a blown motor we previously had in the shop.
One of the original inner cam bearings failed.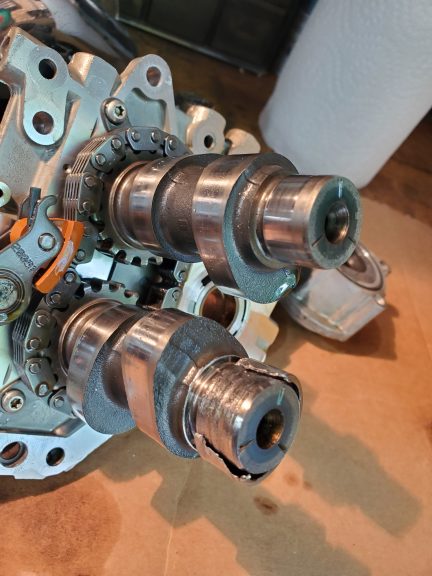 A few bearing needles wiped out the oil pump. The oil pump seized over the crank shaft and damaged the crank shaft.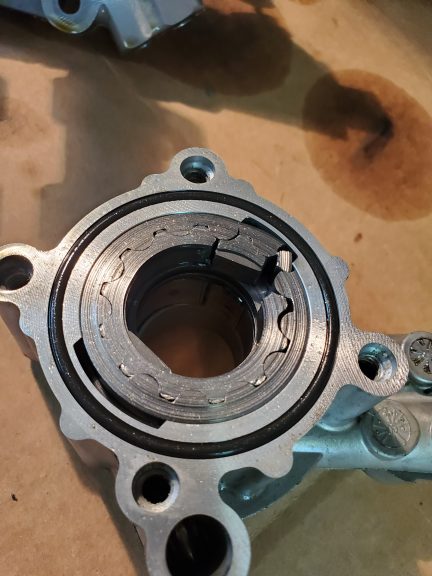 The rest of the bearing needles dropped into the crankcase and and continued to spread throughout the engine.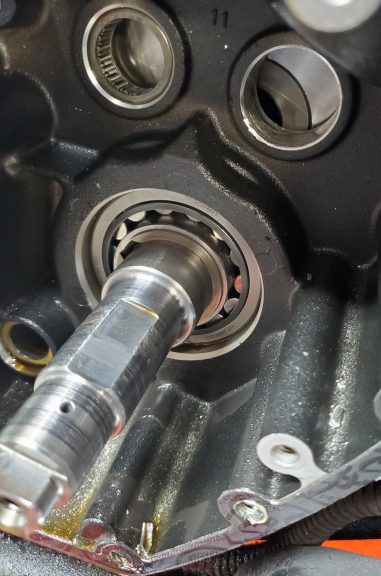 This is why it is of utmost importance to upgrade inner cam bearings and cam chain tensioners on the Twin Cam engine.
Mike wraps up with a short demonstration on what to look for when checking for proper cam lobe clearance on large profile, performance cams.